Splunk adds AIOps talent, nabs VictorOps
Machine data log file analytics specialist Splunk has added an extra dose of incident management capability into its stack with the acquisition of VictorOps.

Download this free guide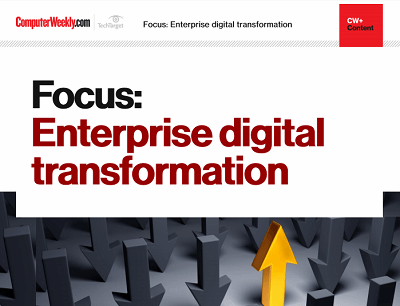 Are you digital to the transformation?
Digital transformation - the buzzword that we can't get away from. Enterprises need to accelerate their digital transformation journeys to avoid being left behind in an increasingly digital world. It's not an easy feat, but one that can be costly to get wrong. Join us as Computer Weekly takes a look at how businesses can stay on track through collaboration, innovation, and listening to user needs.
The Colorado headquartered VictorOps presents itself as automation software designed to flag tech incidents and alert the appropriate service personnel to maximise uptime – or, as VictorOps would put it, to make "on-call suck less" throughout working operations.
Splunk will get VictorOps' on on-call management and centralised system information capabilities, plus its automated escalations know-how.
"The combination of machine data analytics and artificial intelligence from Splunk with incident management from VictorOps creates a platform of engagement that will help modern development teams innovate faster and deliver better customer experiences," said Doug Merritt, president and CEO, Splunk.
This gives on-call technical staff an analytics-driven platform to monitor issues and resolve incidents.
It is designed to combat challenges such as vague alerts, reactive operations and siloed teams. It is, if you will, AIOps.
"By applying ML and AI to monitoring, event management and incident management data, Splunk and VictorOps will enable DevOps teams to speed resolution and learn from past actions to make proactive recommendations," noted Splunk, in a press statement.
"Splunk's acquisition of VictorOps signifies a shift toward using machine learning to handle alert floods. Typical 'dumb-forwarded NOC alerts are just fatigue-inducing noise. We see our industry offering more intelligent alert correlation and consolidation that reduces the number of overall alerts, while improving insight into root cause and impact. Furthermore, this move confirms a market shift away from siloed thinking for IT Operations and toward a new approach whereby insights are collected and applied contextually. Large vendors are in a mad scramble to buy point tools and deliver on the promise of a single pane of glass. They know that innovation comes through visibility and control across IT environments," said Bhanu Singh, VP Engineering at OpsRamp, a company that specialises in digital operations command centre technology to unifiy discovery, intelligence and automation.
The combination of Splunk Enterprise and VictorOps is said to bring monitoring, event management, on-call management and ChatOps together.