"Pseudo-language" for Windows network scripting
Binary Research International is talking up the latest version of its FastTrack Scripting Host version 6.0, a "pseudo-language" designed to handle the scripting needs of system and network administrators in a Windows network.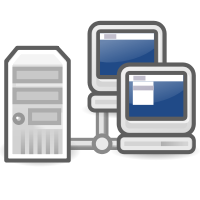 The company says that this new version features a full native interface for any operation performed on Active Directory users, groups, computers and organisational units.
"Active Directory is notoriously difficult to script; even the 'experts' have difficulty producing an error-free script," said Lars Pedersen, lead developer of FastTrack Scripting Host. "With existing scripting tools maybe three out of 100 administrators can write advanced scripts related to Active Directory. With FastTrack, 100 of 100 can do it."
In terms of where the company gets the term "pseudo-language", it justifies this by saying that while Microsoft moves scripting more towards actual programming, FastTrack Scripting Host goes in the complete opposite direction.
"A good systems administrator is typically one that knows about infrastructure, not programming. While FastTrack is a scripting language, it's so high-level and easy to use that it resembles configuration more than actual programming," added Pedersen.
A free trial is available for download here.