Nutanix: we're so over legacy hypervisors
Nutanix has been described as lots of things.
The firm has been called an upstart hyper-converged infrastructure vendor who gets its kicks taking a swing at virtualisation giant VMware with its own hypervisor offering.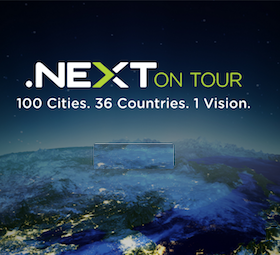 The firm has been called a storage vendor that produces a hyper-converged storage system and now focused on its Acropolis Hypervisor (AHV), which it claims to be the 'next generation' of hypervisor.
The firm has also occasionally been mistaken for a new form of health food supplement ('keep your gut bacteria happy with new Nutanix') — but that's just a misguided minority, so let's move on fast.
What does Nutanix do?
As we have stated before on the CWDN blog, the firm has developed a hyperconverged solution intended to simplify the creation of enterprise datacentre infrastructures by integrating server and storage resources into a turnkey platform.
As independent trainer and consultant Sander Van Vugt put it, "Nutanix with Acropolis offers a nice option to deliver applications in an easy way, through a complete and open stack."
But Van Vugt argues that Nutanix may be more appealing to firms that don't have any virtualisation capabilities or software-defined networking approach.
His beef is that, "Most companies already have an infrastructure in place and are looking for a something that easily integrates with their existing setup — not something that's going to offer just an alternative."
But that view may be outdated… let's remember that the firm used its .NEXT event in Miami this summer to launch the free-of-charge hypervisor, named Acropolis, a move quite definitely aimed at taking a swing at virtualisation environments from VMware and Microsoft.
Nutanix today states that Acropolis reflects the intersection of web-scale engineering and consumer-grade-design i.e. every Nutanix node includes the Nutanix Prism management interface.
We're 'so' over legacy hypervisors
So here's the thing… virtualisation has moved so fast that we're now talking about "legacy hypervisors"… already.
Legacy hypervisors were designed for a world of monolithic non VM-aware storage arrays and switch fabrics and were built to accommodate thousands of combinations of servers, NICs and drivers.
According to Nutanix, those clunky old legacy hypervisors require multi-pathing policies and complex designs to mitigate issues such as storage congestion and application resource contention.
Acceptable performance in the legacy hypervisors world often requires silos such as segregating VDI from server workloads — I mean, can you just imagine?
The firm boldly asserts, "Nutanix's Acropolis Hypervisor (AHV) was built from the ground up to provide a much simpler and more scalable hypervisor and associated management platform by leveraging the software intelligence of the hyperconverged architecture. AHV changes the core building block of the virtualised datacenter from hypervisor to application and liberates virtualisation from the domain of specialists – making it simple and easily manageable by anyone from DevOps teams to DBAs."
7 reasons listicle
By way of an early Chrimble pressie to those who want to gorge more deeply on why Nutanix thinks legacy hypervisors as so last season, the firm has produced a 'listicle' (list-article, get it?) to cover off why it thinks Acropolis is so progressive.
1. Simplicity
2. Scalability
3. Security
4. Analytics (data driven management)
5. Support for the whole virtualisation stack
6. Resiliency
7. Economic benefits
So now you know, don't get caught wearing last season's legacy hypervisor out in public.