JiveWorld 14: notes from day zero summit
Jive Software kicked off its JiveWorld 14 event this October with an informal 'day zero' style executive summit.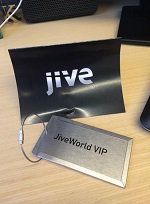 Initial sessions focused on using communication and collaboration solutions like Jive to span the communications challenges arising between baby boomers, Gen-X, Gen-Y & the so-called millennials generation.
Defining success culture
A later panel featured Mark Boncheck, founder (and his PR people say also 'chief catalyst') at social business strategy company thinkORBIT, a firm with capital letters in its name that are not an acronym.
Boncheck was joined by Jeff Hayzlett from Bloomberg TV's C-Suite and also the very magically named Azure Antoinette who lists herself as a commissioned poet and author as well as being a millennial advocate.
Snappy one liners
"As soon as something becomes a hashtag it becomes a t-shirt," said Antoinette.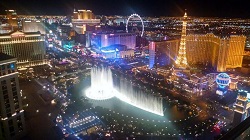 The poet was explaining how different the world is for millennials who she says use truncated syllables, acronyms, bad spelling and, basically, all the things that the core theories of business management would not advise.
Boncheck argued that this is no open and shut case, he was one of the 'first thousand' people to sign up for Twitter, but he is definitely outside of the millennials age bracket.
"Millennial is not a generation, it is a mindset," said Boncheck.
Jive worktypes
Unsurprisingly, the line from Jive here is that when you create a community around a common purpose, all the generational differences start to blend into the background.
Jive has hosted its own free to use worktype finder for users to assess themselves as classify themselves into one of the following groups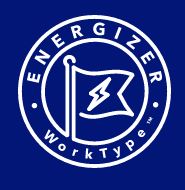 As a COACH, you are adept at growing relationships.
As a CONNECTOR, you are a matchmaker, bridge and catalyst.
As an ENERGISER, you bring excitement and enthusiasm.
As an EXPERT, you create the systems and structures to make things flourish.
As an EXPLORER, you are the creative spark and wellspring of ideas.
As an OPTIMISER, you organise and coordinate the activities of others.
As a PLANNER, you like to create the processes that establish and streamline.
As a PRODUCER, you take great pride in bringing vision into reality.
In the wider conference
In addition to notes above, this event offered more than sixty breakout sessions and hands-on training workshops about topics such as advanced community management, customer and partner communities and internal collaboration.
New this year is JiveWorld14's Developer Conference will include an open hackathon.