Hey teacher, leave those kids to (low) code
As the BBC's Kate Russell said this week on the broadcaster's flagship techzine programme 'Click', "I wouldn't be doing my job as a tech evangelist if I didn't point out that lockdown is a perfect time to learn coding."
Hoping to add to that drive, low-code software company OutSystems has opened the (virtual) doors on its fully online low-code school for developers in the UK.
The OutSystems school is open to a limited number of participants and provides a two-week online training programme designed to upskill developers — but, because it's low-code not no-code — these are developers that already know traditional coding languages.
The training runs on weekdays outside of general business hours and is fully online due to the restrictions of the COVID-19 pandemic.
In addition to the training, OutSystems is offering participants free access to its technology certification, which usually charged for.
It will also introduce participants to job opportunities within its ecosystem of customers and partners. OutSystems claims to be able to predict that this ecosystem will create more than 5,000 jobs globally in 2020, of which around 700 will be in the UK.
"These are challenging times, but we've developed our online programme so that someone with a technical background can learn about and be certified on OutSystems during our two-week course," said Gonçalo Gaiolas, VP of product and community, OutSystems. "This, combined with the number of jobs already available for professionals qualified in our technology, means that developers can upskill and find new opportunities with minimal risk."
The current UK low-code school initiative is in its eleventh intake and has already trained and certified over 200 developers across Europe in cities including Lisbon, Oporto and Utrecht.
A number of those who have taken part in the programme have already found employment with an OutSystems customer or partner.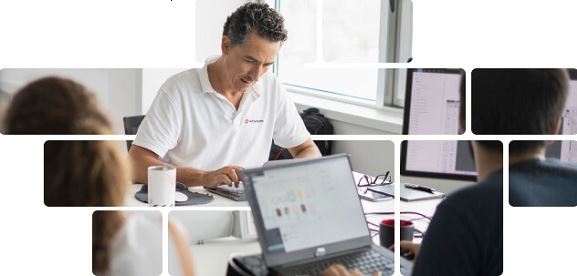 Content Continues Below

Download this free guide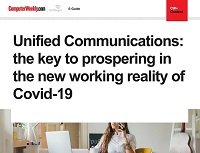 Unified Communications: the key to prospering in the new working reality of Covid-19
The coronavirus is changing everything about how people work, and will do so permanently. It added that even though the working world was experiencing unprecedented uncertainty, there were two things that should be borne in mind: the virus will pass, and at the other side of the pandemic, the world of work will look very different.