Dynatrace extends Kubernetes support, observability goes 'full-stack'
Dynatrace used its Perform conference 2020 in Las Vegas this week to announced new enhancements to its support for Kubernetes.
The company's explainable AI engine Davis now 'automatically ingests' additional Kubernetes events and metrics, enabling it to deliver 'precise' answers in real time about performance issues and anomalies across the full stack of Kubernetes clusters, containers and workloads.
Dynatrace now also automatically discovers, instruments and maps heterogeneous container technologies within Kubernetes.
The company says that this makes even the largest and most diverse containerised environments easier to deploy and manage on the journey to cloud-native.
According to a recent CIO research report, 68% of organizations are already using containers, with 86% expecting to have deployed them within twelve months. Kubernetes is clearly becoming a preferred container orchestration system for many.
Steve Tack, SVP of product management at Dynatrace has said that as organisations scale up their Kubernetes applications and microservices in production, the dynamic and distributed nature of these environments makes it impossible to understand and manage simply by looking at metrics and dashboards.
Full-stack observability, coupled with precise AI-powered answers are needed across the Kubernetes platform, containers and workloads… or so it appears.
"We reinvented Dynatrace specifically to support multi-cloud and microservices architectures, providing precise answers about the applications and infrastructure in these environments in real time and at scale," said Tack.
Tack explains that the fact that Davis AI now automatically ingests additional Kubernetes metrics distinguishes his firm as the only observability solution that provides precise answers about issues and anomalies across the full stack, from the platform to the workloads running on it.
"Ultimately, that's what enables our customers to tackle the complexity inherent in Kubernetes environments with speed and efficiency," added Tack.
The automatic ingestion capability means that Dynatrace understands all dependencies and relationships across the entire Kubernetes stack better than before… and this goes from clusters to containers and the workloads running inside.
Contained containers & containerisation
There is also new cloud application and microservice analysis capabilities — and the company says that this means organisations can now understand and optimize Kubernetes resource utilisation, enabling administrators and application owners to identify and solve performance issues.
Finally here, Dynatrace now automatically discovers, instruments and maps heterogeneous container technologies within Kubernetes environments, including implementations based on Docker, CRI-O and containerd. The company insists that this makes it easy to deploy and manage even the largest containerised environments.
New container resource usage analysis also provides broader coverage for the range of container runtimes used by organisations.
It is, if you will, containers and containerisation well contained… and the marketing folks didn't even think to use that as a tagline.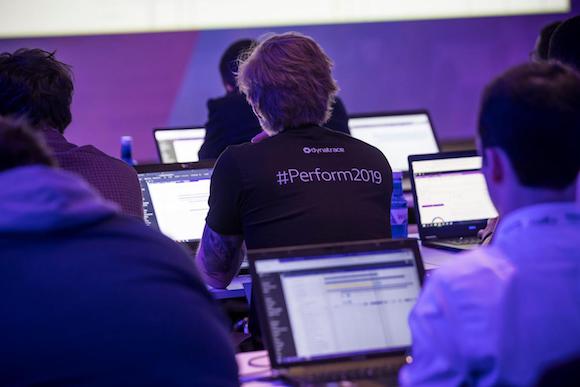 Content Continues Below

Download this free guide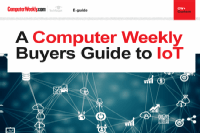 A Computer Weekly Buyers Guide to IoT
In these uncertain times, making solid predictions for the year ahead looks like a definition of a mug's game. While this has been the fuel for the fire for the boom in applications such as video conferencing as used to support remote working, the same really can be said for the internet of things (IoT). Download this E-Guide to find out what enterprises need to know about IoT.