Does guaranteed datacentre PUE engender better applications?
While software developers focused on the more cerebral design-centric and user interface level of the application structure might not spend too much time thinking about the architectural back end, there could be a rationale for more inner introspectiveness.
1. mobile relies on back end power to feed the device efficiently, so, ergo, the theory states that a super efficient datacentre will serve apps better than a sloppy one
2. cloud applications mirror mobile in the same sense as point #1
3. our attention and interest towards the datacentre (as the "network is the computer" after all) today is higher overall, primarily perhaps because of point #1 and point #2
So then, shouldn't programmers care more directly about the Power Usage Effectiveness of the datacentre that underpins their applications?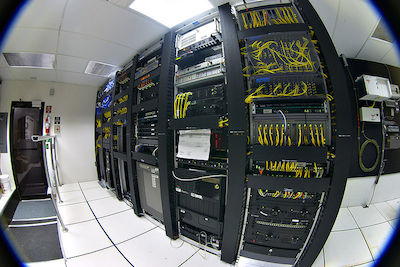 NOTE: PUE s a metric used to determine the energy efficiency of a datacenter — PUE is determined by dividing the amount of power entering a data enter by the power used to run the computer infrastructure within it.
Ark says it is "pioneering change" (yes, they all say that, but bear with us) in the datacentre industry by GUARANTEEING PUE rather than using it as some barometric business barometer than is endlessly negotiated over as pat of some flaky Service Level Agreement.
Ark CEO Huw Owen says that, "One of our biggest challenges in the datacentre industry is educating businesses and governments about our role in underpinning modern technology and our ability to do so in an efficient and socially responsible manner. That requires ownership and intelligent advocacy by all of us. In this regard, we are not yet where we need to be."
To give some perspective and real numbers, Ark finds that most companies tend to run at a building PUE of 2.5 or higher.
If you could attain a building PUE of 1.25, or less there is potential to achieve savings of around £1.1 million, per megawatt, per year. From an environmental perspective, that's 6000 tonnes of carbon that you could potentially be taxed on.
"Data storage is seen as power hungry which makes our industry a potential political football if we don't share the facts available. The harsh reality is that with the majority of UK data stored in warehouses and shoe-horned into broom cupboards, our critics on one level are right. The good news is that modern, sophisticated, highly efficient, purpose built datacentres offer the solution. That does however have to be broadcast both loudly and effectively, accepted and then acted upon," added Owen.