Do developers need to program for WiFi or 3G?
Connectivity is everywhere today. From coffee shops to London tube stations and pubs, it's not hard to get close to some free WiFi if you really try hard.
I was on holiday in Sardinia last month and even little old Alghero airport had WiFi pumping out.
So my question is this… do developers need to program for WiFi or 3G?
Allow me to explain my dilemma.
I was at a technical conference back in early 2000-and-something listening to an evangelist talk about how we need to program for robust remote synchronisation to corporate databases. You know the kind of thing; a system engineer needs to connect to the home hub while on client site and exchange data, securely.
"Ah, but we should always program like there is no juice in the (Internet) pipe," said the evangelist. We'll call him Monsieur Déconnecté.
This guy had a point. We have needed to develop programs that can work remotely with no connectivity up until a point. What if for example an engineer needs to work in a concrete basement where there is no external connectivity? — and of course there are many other examples of when we have to be offline.
But this was a decade ago.
Both WiFi and 3G have moved on massively, so perhaps now we need to question whether software application developers should think of mobile users as being "more connected" today than ever before.
I was very happy with my WiFi iPad version 1 to be honest. But then that was until I started using a Vodafone 3G iPad 3 (sorry, "new" iPad). Now then, I have 1 Gig broadband at home (OK so I don't quite get the full amount) and I haven't connected the new iPad to the home WiFi.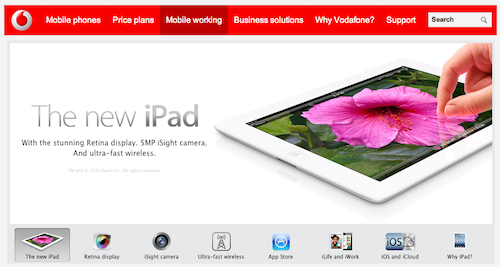 The Vodafone micro-SIM card has been reported to get as little as just 0.64Mbps, but my speeds have been faster than that overall and I am going to start traveling with the unit to see how well it holds up.
Is it more expensive to operate the 3G way? Well yes of course Vodafone and/or any of the other providers will charge you the kinds of costs I have found here as a normal.
The question is, is it worth it?
I have been toying with the idea of extreme remote working, possibly even trying to write content to a CMS from a tablet device while on the run (on a train for example) away from WiFi connections. People don't really do this yet. People don't have Skype video conversations while walking down the street with their 3G iPad yet either.
With the unit I have now, I "could" do these things, so would I up my productivity enough to warrant the cost?
If I can truly embrace REAL REMOTE working then maybe software developers will also reflect the ultra-connectivity I am experiencing.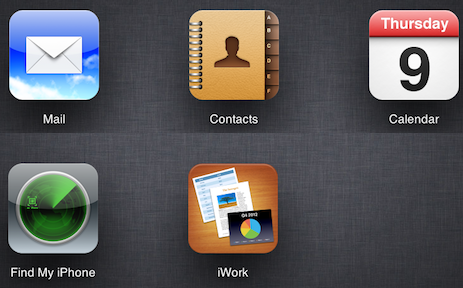 Apple's iCloud service (which I am enjoying immensely) allows me to write to documents on the run while I am offline and then sync up with them when I get back to connectivity land; but what if I really was ALWAYS connected.
Whether Monsieur Déconnecté ever truly becomes Monsieur Connecté or not, we're moving to a time when we will never need to be knowingly offline and this has to impact the way software applications are being developed.
I'm just sayin' – that's all ☺