DevopsGrader -- grades DevOps, not DevOps spin
There's way too much PR spin in DevOps, it's a basic fact of life.
This week saw yet another example of a company (this time a security specialist) pitching for interviews with its DevOps security guru.
Next they'll start calling it, DevSecOps, just wait.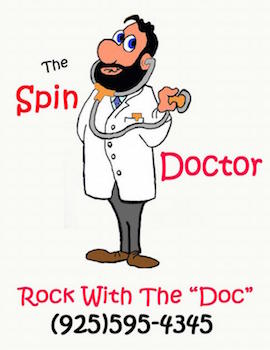 NOTE: Even if that term were popularised, surely it would be DevOps with additional security layers (some baked-in to core architecture and so inside the DevOps process, yes) but not enough of a total reimagining of DevOps (which is laced with hyperbole anyway) to warrant the complete renaming of the function.
As this comment sums up, "There's an old saying in DevOps: if your DevOps capability toolset doesn't include quantifiable tasks metrics and call stack analysis technology, then it's probably spin, puff and fluff. Actually, they don't say that at all, but they should."
But… munch!
So what's next on the table? Well CloudMunch has to get some kudos, simply for naming itself CloudMunch.
The firm claims to be a DevOps platform provider.
An "innovative" one, obviously.
Its DevOps Grader is a tool designed to helps DevOps managers assess core competencies across the deployment environment and identify areas for improvement.
This is an interactive, self-administered questionnaire that objectively evaluates development function against industry best practices, then provides instant "grades" on development practices in five critical development areas:
• continuous delivery,
• continuous deployment,
• continuous insights,
• continuous integration and,
• governance.
Co-founder and CEO of CloudMunch Pradeep Prabhu insists that firms are under pressure to integrate multiple platforms and diverse toolsets while meeting increasing demands for speed and flexibility.
"Our new DevOps Grader helps these enterprises identify critical gaps in their infrastructure, processes and workflows so they will be more aligned with evolving best practices in the industry," said Prabhu.
Functions breakdown
Continuous delivery: Assesses an organisation's ability to manage and control application changes, as well as deployment of individual features to production and feature visibility.
Continuous deployment: Measures consistency in processes for deploying operating systems and application across all environments. Also, evaluates documentation of processes and ability to deploy changes with zero user-visible downtime.
Continuous insights: Identifies tracking metrics used to improve and innovate the process; build/deployment times; frequency and failure rates; and application and user behaviour
Continuous integration: Evaluates ability to manage version control, automated build process, testing procedures, execution of automated builds and responses to build failures.
Governance: Assesses role-based access control and implementation of segregation-of-duties (SoD) requirements, as well as ability to identify and implement improvements regularly and continuously.
"Today, DevOps needs to focus more on collaborative processes to increase agility and productivity across the enterprise," said Al Hilwa, program director for software development research at IDC. "Inconsistent configurations and errors occur in application development and modern developer tools can help to resolve these problems. Tracking and evaluating the stages of an application implementation is key for DevOps and enterprise developers."
The tool is now available free of charge to select beta customers.
Image credit: http://www.merchantcircle.com