Data analytics for the drag-and-drop generation
Computer science purists have long baulked at some of the 'dumbed down' drag-and-drop technologies that have proliferated in recent years.
While true programmers will have generally always cut their teeth on a command line interface and been able to use a keyboard, the rise of auto-drag functionality has continued unabated.
Given this truth, it is perhaps logical that business intelligence (BI) company Jaspersoft has built drag-and-drop data analytics (and reporting) functionality (with the non-technical user in mind) into the 4.5 release of its eponymously named core product.
Designed to support BI analysis on so-called 'Big Data' sets including Apache Hadoop and NoSQL, Jaspersoft offers options to output to Excel as well as an improved in-memory engine with intelligent query push-down.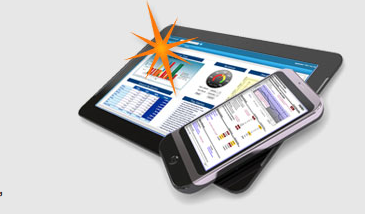 Frustratingly, Jaspersoft's web site and press materials fail to provide a clear explanation of what "query push-down" is. IBM on the other hand does provide the below info.
"Push-down analysis is performed on relational data sources. Non-relational [data sources] use the request-reply-compensate protocol, while push-down analysis tells the query optimiser if a remote data source can perform an operation. An operation can be a function, such as relational operator, system or user functions, or an SQL operator (GROUP BY, ORDER BY, and so on)."
Justifying its existence – as indeed it should – Jaspersoft asserts that the growth in data "volume, variety and velocity" has led to an explosion in new data stores, all of which are work to capture and process that data.
"However, the opportunity for new insight from this data is hampered by today's BI solutions that require an SQL interface. An SQL interface such as Hadoop Hive is often not suitable for real-time data exploration because of its high latency. For non-SQL interfaces like MongoDB or Cassandra, other BI tools have to extract and load the data into a relational database for analysis," said the company, in a press statement.
The upshot of this type of development (Jaspersoft hopes) is that greater use of its tools will be seen within say the analyst community and beyond.