CNCF: Cloud needs diverse networks, apps, data... and people
Cloud comes in many shapes, sizes, specialisms, flavours and optimisations.
The last two decades of cloud computing development have seen us evolve from public cloud to hybrid instances of private plus public cloud… and then to multi-cloud (typically for bigger sometimes comparatively monolithic workloads) and also outwards to poly cloud (where applications and data services have distinct enough separation points to be able to separate-out workloads across more than one cloud instance and across more than one cloud services provider)… so cloud diversity is rife.
But if the technical DNA of cloud is diverse, the same can not always be said of the people that work to build the engineering structures in the clouds that we are all now coming to rely upon so definitely.
Aiming to uncover the points of imbalance from a Diversity, Equity and Inclusion (DEI) perspective this autumn/fall is the Cloud Native Computing Foundation (CNCF) with a new informal micro survey designed to assess our collective state of progression towards DEI fairness.
With great diversity comes great power
CNCF says it believes open source should lead in making software development more inclusive, thus more diverse and more powerful. The team reminds us that open source embodies diversity – after all, anyone from anywhere can contribute – and the best ideas win no matter where they come from.
"Diversity is hard, requiring a lot of conversations, small steps, giant leaps and head-down determination. This survey, and the ones to follow, will inform us about what is working and what isn't. We'll be better positioned to track progress and learn where we need to do more work," notes CNCF in a supporting blog on this subject.
Between March and June 2021, CNCF asked some 280 respondents to answer 12 questions about how they identify, how they feel about belonging, and other factors relating to DEI in the cloud-native ecosystem.
While the racial breakdown of respondents was well mixed, a large portion, 72% of the respondents, were male, which is, in and of itself, is perhaps illustrative of why more diversity is needed.
Inclusivity is not all-inclusive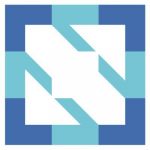 More than 7 of 10 respondents (75%) said they think open source is becoming more inclusive, but (while this is good news) the responses also indicate that different groups experience different levels of inclusivity.
Men are slightly more likely to feel a strong sense of belonging in the OSS community than women and non-binary individuals, with 77% saying they agree or strongly agree with this sentiment versus 71% of women and 64% non-binary individuals.
Heterosexual individuals (71%) are more likely to agree that the OSS community at large supports everyone to be their authentic selves without fear than those who do not identify as straight (58%). Some 21% of those who do not identify as straight do not agree with this statement.
Heterosexual individuals (69%) are also more likely to agree that they feel comfortable speaking up against non-inclusive behaviours/language without repercussions in the OSS community than those who do not identify as straight (52%). However, 17% of non-heterosexual individuals do not feel comfortable speaking up against non-inclusive behaviors/language.
The racial breakdown of survey respondents included 41% Caucasian, 37% Asian, 11% Latino, 8% Black/African, 5% who identified as mixed and 3% Middle Eastern.
Diversity-powered resilience
"We found this data and the associated charts eye-opening. It was a useful exercise for us and we will repeat it in the quarters to come," noted CNCF.
Leaving us with a final comment, CNCF proclaims diversity-powered resilience for the win!
In all, it's clearly hugely important to table these issues and it is perhaps undeniable that the majority of individuals in technology as a whole are straight Caucasian males. This is arguably bad because it reinforces the stereotype, it keeps the walls up and it may make it harder for others across the DEI spectrum to gain a foothold. The only saving grace may be if the majority realise that they are part of the majority, then they can help the minority to gain a voice, work without fear of repercussion or hate in any form and all come together collectively for the good of the community.