Aruba Networks: your next breed of user is #GenMobile
Aruba Networks staged its [email protected] Atmosphere 2014 conference this week to clarify and colour the company's current standing within the enterprise wireless networking technology marketplace.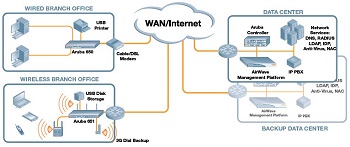 The company's messages centralise on the creation of what it calls mobility-defined networks and, in direct consequence of this, the firm has also has a direct software competency as well. Indeed, the Airheads conference itself started off as a technical certification and education exercise. Proceedings kicked off in Italy's Lago Maggiore with chief marketing officer Ben Gibson. After initial civilities and welcomes, Gibson explained that the firm's "singular focus" is on wireless, mobile and security. **Don't disconnect me, I'm close to the edge** The company itself is known as a networking vendor that specialises in enterprise [wireless LAN](https://searchcio.techtarget.com/video/Enterprise-wireless-planning-Key-considerations) products and "edge access" networking equipment. This seemingly generic background statement is actually important; that thing that we now call Edge Computing is becoming very important today. When the company talks about its #GenMobile concept (oh yes, with a hashtag too) – this is the new breed of worker with: – x4 plus mobile devices about their person at any one time, – a predisposition for working in non-traditional work hours, perhaps early am and late at night – a preference for good WiFi network connectivity over and above any opportunity to connect into a fixed line connection (however strong that fixed line might be!) This new always on always mobile behaviour has implications for: – the network engineers that need to support the applications that these new users will demand – the software application developers that will need some degree of appreciation for network behavioural aspects (such as load balancing) that will serve each app once deployed – the software security specialists that will need to lock down the apps used in the new ultra-mobile #GenMobile generation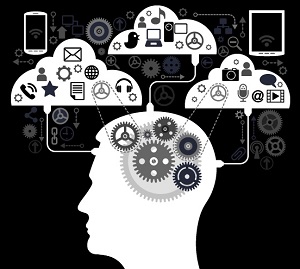 The Mobility-Defined Networks (that's a term with a ™) theory that Arubu talks about is hardware and software engineering intelligence to (and we quote), "Automate performance optimisation and security actions that used to require IT intervention" — so the network engineer can stop being the IT authority and become the IT ally. Aruba's stance across these mobile wireless technologies leads us quite comfortably onward to Enterprise Mobility Management (EMM) theory. Ovum senior analyst for enterprise mobility and productivity Richard Absalom was in attendance at the Aruba event and gave an informal keynote presentation to riff over what works and what doesn't for the typical customer. **BYOD, CYOD, COBO device options** Ovum's Absalom reminds us to: – start with the users and find out what applications they are using – work with software application developers to find out where requirements are pushing the next stage of application usage – think about the BYOD policy up front… also think about which firm's employees say about – CYOD (Choose Your Own Device) where the company provides the device and COBO (Corporate Owned, Business Only) environments where this works best. Aruba's stance dovetails in with these thoughts – this is because Mobility-Defined Networks are supposed to add controls with real-time data about users, devices, apps and location. "Self-healing and self-optimisation functions dramatically reduce helpdesk tickets and protect enterprise data. Software that adds mobility intelligence makes Mobility-Defined Networks easy to deploy, without changing the existing infrastructure," says the company. The takeaway from the firm is that businesses can use Aruba technology to "rightsize their fixed network infrastructure" and theoretically now deliver the mobile experience that #GenMobile expects.