Alien prawn spaceship controls show future of gesture-based augmented reality computing
We are all looking for the next so-called 'paradigm shift' sea-change 'strategic inflexion point' platform upheaval, so could 3-D touch/gesture-based augmented reality (AR) development be the next big thing?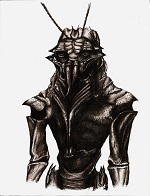 If you have seen the movie District 9 then you'll know that the aliens (or the "prawns" as they are colloquially known) have a spaceship which is controlled by a 3-D touch and gesture based Heads Up Display (HUD).
NOTE: See video trailer and picture at end of this piece for more.
While 3-D touch/gesture-based augmented reality (AR) development makes great science fiction, we are in fact not that far off of this technology impacting us; Intel, Microsoft and others have already progressed "gesture" recognition to some considerable degree and the Computer Weekly Developer Network has covered this before.
Augmented reality in general is on the rise too if we are prepared to believe the distinguished, venerated and no doubt impeccably coiffured analysts at Gartner.
The IT analyst firm suggest that although the adoption of augmented reality (AR) in the enterprise is still in its infancy, AR technology has matured to a point where organisations can use it as an internal tool to complement and enhance business processes, workflows and employee training.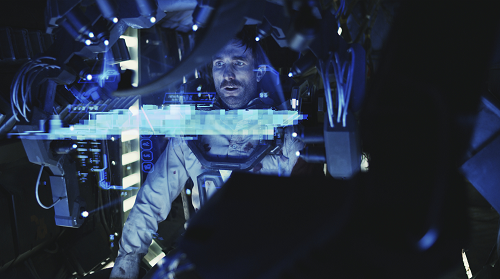 One of the most impeccably distinguished and eminently illustrious Gartner analysts has explained that AR "facilitates business innovation" by enabling real-time decision making through virtual prototyping and visualisation of content.
"Augmented reality is the real-time use of information in the form of text, graphics, audio and other virtual enhancements integrated with real-world objects," said Tuong Huy Nguyen, principal research analyst at Gartner.
"AR leverages and optimises the use of other technologies such as mobility, location, 3D content management and imaging and recognition. It is especially useful in the mobile environment because it enhances the user's senses via digital instruments to allow faster responses or decision-making."
Peter Jackson: no comment
District 9 executive producer and Lord of the Rings supremo Peter Jackson was not available for comment.
No alien prawns were available for commentary in connection with this story at the time of writing.
TECHNICAL NOTE: AR services use various device sensors to identify the users' surroundings. Current implementations generally fall into one of two categories — location-based or computer vision. Location-based offerings use a device's motion sensors to provide information based on a user's location. Computer-vision-based services use facial, object and motion tracking algorithms to identify images and objects. For example, being able to identify a shoe among numerous objects on a table, Google Goggles (imaged-based search), or optical character recognition (OCR).