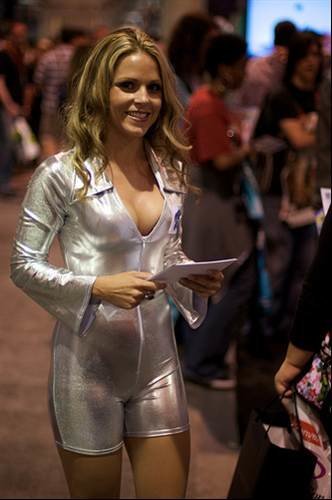 Source:
DaveFayram on flickr
Tip no. 4: Bringing in the ££s and $$s - A guide to Booth Babe survival
It's a simple world that of the Booth Babe, get guys staring at you and try to divert their attention to your product. Sometimes it's easier than others.
Here at Computer Weekly, we get invited to a lot of technology shows and at each show we find a bevvy 'Booth Babes', the slang term for promotional models, on the stands trying to sell products. To help these girls brave the tech industry's finest, we've created a survival guide.
>> Read also: Why "booth babes" reveal the technology industry's sexism