Floundering Cable & Wireless Worldwide bought for £1bn
Following a lengthy sale process and a protracted back-and-forth with India-based Tata,troubled comms provider Cable & Wireless Worldwide (CWW) has been swallowed up by Vodafone for £1.04bn, or 38p per share. CWW was formed in March 2010after parent Cable & Wireless split into two dist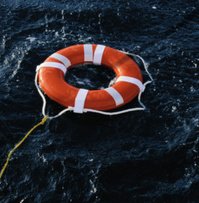 Following a lengthy sale process and a protracted back-and-forth with India-based Tata, troubled comms provider Cable & Wireless Worldwide (CWW) has been swallowed up by Vodafone for £1.04bn, or 38p per share.
CWW was formed in March 2010 after parent Cable & Wireless split into two distinct companies, but it struggled to perform in tough economic times and over the past two years issued a series of profit warnings.
Today's offer in fact represents a premium of 107% to the average closing price for the quarter to 29 February 2012.
Chairman John Barton indicated that CEO Gavin Darby had run out of time to implement a restructuring process, saying: "The offer ... will enable shareholders to crystallise a value in cash ... and avoid exposure to the risks inevitably presented by executing a medium-term improvement strategy."
Vodafone is already planning to take the axe to the company, likely sheding its overseas network, which links 150 companies with over 250,000 miles of undersea cabling, while exploiting its UK fibre network to beef up its own data services offering.
However, CWW's pack of major UK enterprise customers, which includes Aviva, Centrica and Tesco, will have sweetened the deal.
Vodafone CEO Vittorio Colao billed the acquisition as the creation of a "leading integrated player in the enterprise segment of the UK communications market" that brought "attractive cost savings to our UK and international operations".
Image courtesy: Steve Mason
MicroScope+
Content
Find more MicroScope+ content and other member only offers, here.