Nokia to make do without sales boss as scale of slump grows
Fallen mobilitybehemothNokia will attempt to muddle along without a sales boss after executive vice president Colin Giles decided to cash in his chips and make a hurried exit from the table after 20 years of service, ostensibly to spend more time with his family. Nokia has seized on the departure of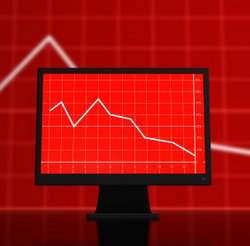 Fallen mobility behemoth Nokia will attempt to muddle along without a sales boss after executive vice president Colin Giles decided to cash in his chips and make a hurried exit from the table after 20 years of service, ostensibly to spend more time with his family.
Nokia has seized on the departure of Giles as rationale to embark on a restructure of its sales organisation, which will see its four regional senior vice presidents and sales lead report into its markets EVP Niklas Savander.
Savander said that taking out layers within its senior management team meant it could "increase the speed at which we execute sales activities and improve the collaboration between our business groups and our team on the ground".
This may prove to be a critical decision for the troubled Finnish giant, as Nokia today revealed yet another massive quarterly loss, this time of €929m (£760m). Sales for the first three months of the year fell to €7.4bn from €10.4bn this time last year.
Beleagured CEO Stephen Elop referred to a significant transition within Nokia and said he was "confident in our strategy". However he also spoke of greater than expected competitive challenges and disappointing sales of its Lumia Windows Phone devices, which were hailed as a potential saviour at launch but have failed to dent its rivals' market share to any real extent.
Elop vowed to turn the dial up to 11 when it came to implementing his new strategy, saying: "We are pursuing step function changes by having launched the Lumia 610 and 900 in the first quarter, expanding market coverage, increasing advertising, introducing key customer-requested features and broadening our most successful go-to-market activities."
However it is not expecting miracles just yet, saying its Q2 operating margins would probably come in similar to or below the Q1 level of -3%.
MicroScope+
Content
Find more MicroScope+ content and other member only offers, here.