Components drought hits Alcatel-Lucent
Crucial supplies of semiconductor network componentshave beenbled close to dry with no sign of resolution in sight, according to Alcatel-Lucent. The Franco-American network vendor today today blamed capacity constraints in its supply chain for a year-on-year decline in Q2 sales of 2.4%, partially of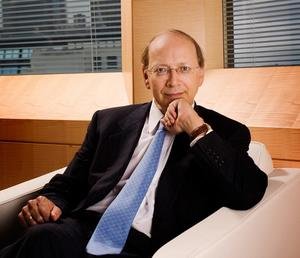 Crucial supplies of semiconductor network components have been bled close to dry with no sign of resolution in sight, according to Alcatel-Lucent.
The Franco-American network vendor today today blamed capacity constraints in its supply chain for a year-on-year decline in Q2 sales of 2.4%, partially offset by growth in comms services and network applications, including IP and wireless.
Speaking on a conference call this morning, CEO Ben Verwaayen (pictured) said he did not expect to see any improvement in the firm's supply chain during the third quarter.
"It's not over, and you can see that in the overall industry. The components industry will not be able to solve this issue within a 90-day period," said Verwaayen.
CFO Paul Tufano added: "We had to consume cash as we brought more components in house to create [a] buffer of stocks."
The ramifications of the components shortage, first reported late in 2009, are becoming more widespread across the industry, with other players such as Ericsson also grumbling, although some, including network giant Cisco, claim the situation is under control.
The shortage has been largely precipitated by significant reduction in capacity during the downturn, with FABs taking some time to come back online.
Carlo Borzotti, CEO at semiconductor firm STMicroelectronics last week said: "Following a period of significant order cancellations, we are currently experiencing a strong surge in customer demand, which has led to capacity constraints in certain applications," as reported by sister publication ElectronicsWeekly.
Troubled Alcatel-Lucent banked €3.8bn (£3.17bn) during the three months to 30 June, but posted yet another net loss of €184m.
Verwaayen hailed another quarter of "progress in our transformation journey" and reaffirmed the firm's previous guidance of nominal growth for the full-year.
MicroScope+
Content
Find more MicroScope+ content and other member only offers, here.