Charity Commission stops talking to the Final Third
Apparently the Charity Commission will now only supply their publications, e.g. guidance for new trustees, on line. This effectively means that it has stopped communicating with many, perhaps most, of the trustees of charities in rural Britain.

Download this free guide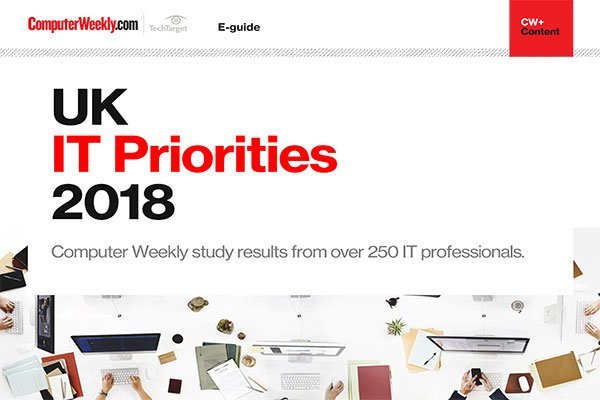 UK IT Priorities 2018 survey results
Download this e-guide to discover the results of our 2018 UK IT Priorities survey, where IT leaders shared with us what they are going to be investing in over the coming 12 months.
By submitting your personal information, you agree that TechTarget and its partners may contact you regarding relevant content, products and special offers.
You also agree that your personal information may be transferred and processed in the United States, and that you have read and agree to the Terms of Use and the Privacy Policy.
This has potentially very serious effects on the plans of the coalition Government to involve local volunteers in "big society" initiatives to help serve rural communities – given that:
· the population is ageing
· many older trustees are not computer literate
(only half the respondents to the recent national Village Halls survey completed it on line)
· the difficulties with rural broadband
· the responsibilities of trustees
· the cost and difficulty of printing documents in rural areas
(5 – 25 miles to the copy shop or to buy more print cartridges if you forget when shopping).
The problem first came to my attention when I received a copy of an e-mail from some-one looking for new Trustees who discovered that the Charity Commission publications are now only available on-line – as part of cost-cutting measures. The person concerned supports green measures but pointed out that not everyone has access to the Internet so they now have to print the material locally – at considerably expensive.
On Sunday I am off to the Conservative Party Conference having marked off a whole series of fringe events on Public Service Delivery, Big Society and Skills to attend, as well as the CTF meeting on Broadband.
I wonder who will be lobbying who on this one?
The attempts to drive the world on-line – before ensuring that:
the communications infrastructure is capable of delivering the necessary connectivity

the backhaul capacity is adequate to carry the traffic of those who can get fast connections

the privacy, security, response times and ease of use of the applications are fit for purpose
are leading to rapidly mounting pressures to allow market forces to make up for regulatory failure.
Will the revolt of rural Britain mean that the Coalition Government has no option but to ignore the special pleading of all those lobbyists working to protect the business models of the past from facing up to the demands of the future.
P.S. I have just sat in a reasonably serious (i.e. the participants appeared to know what they talking about in terms of business models and technology opportunities) argument that the way out of recession is to enable savers to bypass the current regulated cartels (communications, energy, fianncial srvices etc.) and invest direct in rebuilding the creaking infra-structure of Britain
via Victoria style local utility companies, municipal enterprises, co-partnerships (c.f. the Metropolitan Gas Light and Coke) etc. I thought it a great idea. I can think of hafl a dozen local boradband or electricity generation projects in which I would love to be able to invest, even though I'd probably wish to put a quarter of my currently available capital into a BT rights issue to fund its share of the future and a quarter into any Nuclear rights issue.