Where are your Facebook privacy settings?
Just in case you have lost track of where all Facebook's privacy settings are hidden, the New York Times has crated an awesome infographic to shows just how well they are squirrelled away in different corners of the site. It illustrates beautifully just how difficult it has become to manage your privacy in Facebook, showing all 50 settings – which have over 170 options – spread over 10 different pages. Apparently, the company has had an emergency company-wide meeting to discuss the problem. Fingers crossed that some common sense prevails.

Download this free guide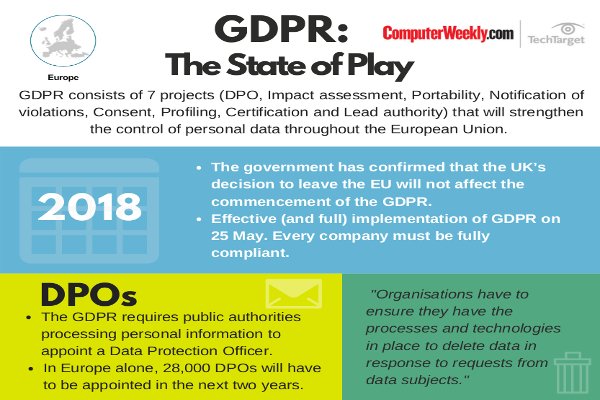 Infographic: GDPR - The State of Play
Get the latest information on how GDPR is going to affect your business and how to avoid any unwanted fines with this simple infographic.
By submitting your personal information, you agree that TechTarget and its partners may contact you regarding relevant content, products and special offers.
You also agree that your personal information may be transferred and processed in the United States, and that you have read and agree to the Terms of Use and the Privacy Policy.