Kroes must use her influence to bolster broadband in the UK
English: European Commissioner Neelie Kroes, in Vilnius, Sept. 14, 2010 (black/white) (Photo credit: Wikipedia)
I am normally the first person to leap up and praise the great Neelie Kroes. A rather powerful and respected woman in the European Commission, she moved from running the competition aspect of the body onto taking on the Digital Agenda – neither an easy task for anyone in Brussels to be challenged with.

Download this free guide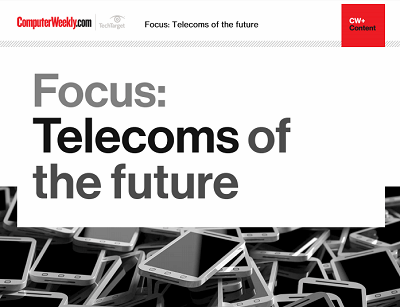 The challenge of being in telecoms
Computer Weekly catches up with Vodafone's UK chief technology officer for an in-depth look at how one of the world's largest mobile telecommunications service providers is evolving its business to cope with the ever growing challenges in telecoms.
By submitting your personal information, you agree that TechTarget and its partners may contact you regarding relevant content, products and special offers.
You also agree that your personal information may be transferred and processed in the United States, and that you have read and agree to the Terms of Use and the Privacy Policy.
Today was the first time I saw her in the flesh at a discussion about broadband in the UK at Europe House. After running rather late from a meeting with the minister for culture, media and sport, Maria Miller – who was also meant to attend but decided not to show her face – she gave a speech to the room who obviously had a similar level of adulation for her as I did. However, she seemed to say very little.
She began by praising Chris Condor – a sentiment I echo – for her work on bringing broadband connectivity to the rural north through the B4RN project. Rather than waiting for the government to get their backsides into gear, Chris and her partners started digging themselves and gave the community access where it was not deemed 'commercially viable' by the big guns like BT or Virgin Media.
What troubled me, however, was she then began lecturing other members on the panel who came from entrepreneurial backgrounds that rather than complaining about the lack of state activity in their areas, they should do it themselves.
As someone who seems to have advocated more money from the state and complained when funding for projects she has backed has been taken away, it seemed like an odd move from Kroes. She surely has the influence to put more pressure on governments to act on broadband, rather than tell the public to get on with DIY projects at great cost to them personally.
Don't get me wrong, Kroes continued to make some valid points, such as how dependent Europe was on the digital economy and how the high youth unemployment across the EU was a major concern for the future of the continent. She even insinuated the measly pot of £530m from the British government to fund the broadband roll-out was not enough.
Yet, when I asked her whether she had said as much to Miller, or indeed her predecessor Jeremy Hunt, Kroes stayed silent, answering seemingly every other question in the room rather than my direct one about putting her money where her mouth is – something she seems to expect rural communities to do.
The point is, it is all well and good regulatory representatives, lords, MEPs and industry execs getting into a room to discuss how we can speed up the roll-out of connectivity across the UK and further afield; even us journalists can help with the dialogue. But it is only people like Kroes who have that sway with the leading classes that can affect change.
As an advisor to one of the MEPs present said to me after her speech: 'Is it just me or does she seem to say a lot without really saying anything?'
I have far from written off Kroes. She is a fine representative with a clear passion for her jurisdiction and some strong views. She just failed to show them today and my concern is she may be failing to show them in those private, influential meetings. Let's just hope I'm wrong…