News
Stay informed about the latest enterprise technology news and product updates.
NPfIT break-away trust reveals business case details
Directors of the Newcastle Upon Tyne Hospitals NHS Trust say their plans to break away from the NHS's £12.7bn national IT scheme demonstrate value for money – even though they could receive "free" services under the national scheme.

Download this free guide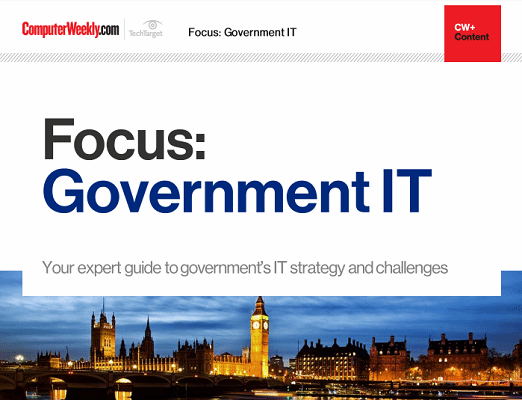 Government IT in post-Brexit Britain
Get an expert look at the government's ideas for a prosperous post-Brexit Britain as well as its ambitious 5G strategy. Features an interview with Sarah Wilkinson, chief data, digital and technology officer at the Home Office.
By submitting your personal information, you agree that TechTarget and its partners may contact you regarding relevant content, products and special offers.
You also agree that your personal information may be transferred and processed in the United States, and that you have read and agree to the Terms of Use and the Privacy Policy.
The trust's board also says that other foundation trusts – which are more independent of Whitehall's control than other trusts – have been enquiring about the approach of the Newcastle board to major IT investment.
If many trusts break away from the National Programme for IT [NPfIT], it will raise more questions about the point of the government's decision to sign billions of pounds worth of contracts with local service providers.
The contracts with the NPfIT's two main remaining suppliers, BT and CSC, provide for them to supply strategic IT, which is funded centrally, to all trusts in England. But because the NPfIT suppliers are late in supplying electronic medical record systems that clinicians want, several foundation trusts are considering appointing strategic IT suppliers of their own, outside the National Programme for IT [NPfIT]
The first foundation trust to part from the NPfIT is Newcastle Upon Tyne Hospitals NHS Foundation Trust. Various announcements have been made, including one earlier this year. It has now released details of its business case for appointing the US-based organisation, the University of Pittsburgh Medical Center, as its strategic partner.
Two of the trust's senior staff have given interviews to Computer Weekly on why they believe that Newcastle will to deliver e-records that will be invaluable to clinicians, ahead of the national programme.
The trust plans to start going live with Cerner systems from the Pittsburgh Medical Center from May next year. Cerner is contractually obliged to ensure that Newcastle's Cerner systems comply with national programme specifications.
Directors of the trust have explained to Monitor, the regulator of foundation trusts, that Newcastle "could not wait until 2013/12 for the national programme to provide the required systems".
Newcastle's case for breaking away from the £12.7bn National Programme for IT
Newcastle Upon Tyne Hospitals NHS Foundation Trust has signed a joint-venture agreement with the University of Pittsburgh Medical Center. Newcastle's board says the costs of implementation are higher than under the NPfIT, but it takes place sooner.
Maintenance and support costs are lower than under the NPfIT. The "hard and softer savings and benefits" are ultimately similar although they are "expected to be achieved much sooner" under Newcastle's joint venture.
The NPfIT option "requires more ongoing system maintenance, service desk and life-cycle costs, which erodes into the recurrent savings achieved." Newcastle's board adds that "there are marginal differences between the ongoing additional infrastructure staffing requirements between both options".
The summary of the business case concludes: "It is considered that from a value for money perspective then the joint venture was preferable".
Implementation plan
The Newcastle foundation trust plans to implement the following modules from Cerner via the University of Pittsburgh Medical Center:
Patient Administration System, trust-wide
Accident and Emergency, Newcastle General Hospital
E-Prescribing Freeman Hospital
Theatres, Freeman Hospital
Order Communications, Freeman Hospital
Each of the six phases is governed by milestones which control release of payment.
Joint Venture
The University of Pittsburgh Medical Center and the Newcstle Foundation Trust will "seek to exploit opportunities to sell licences and implement systems to NHS customers, through a partnership agreement".
Links:
Newcastle's NPfIT break-away decision – news analysis in Computer Weekly, September 2008
Newcastle opts out of the NPfIT – 2006
Newcastle chooses Pittsburgh – E-Health Insider, April 2008
UPMC lands first international medical records deal – Pittsburgh Business Times, May 2008
Fujitsu to withdraw from the NPfIT – what happens now? – IT Projects blog, May 2008
NPfIT – back to a choice of suppliers for NHS trusts? – Computer Weekly, May 2008