News
Stay informed about the latest enterprise technology news and product updates.
E-records without a central database?
The Newcastle Upon Tyne Hospitals NHS Foundation Trust is considering an interesting product, dbMotion, which allows doctors and nurses to see a patient's medical history even when parts of it are in many different legacy systems, without establishing a central database.


Download this free guide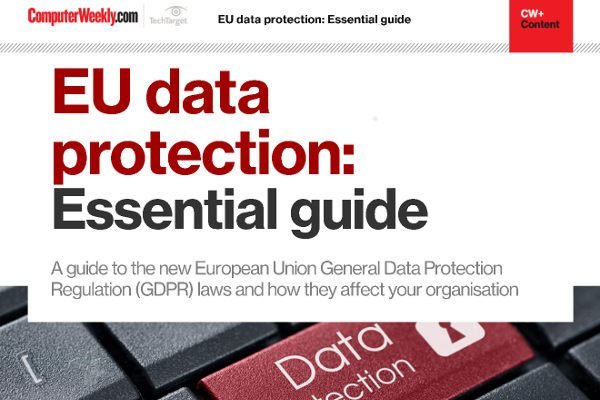 D-Day: 25 May 2018
Prepare your organisation for GDPR: Find out the key actions to take and discover the challenges as well as opportunities
By submitting your personal information, you agree that TechTarget and its partners may contact you regarding relevant content, products and special offers.
You also agree that your personal information may be transferred and processed in the United States, and that you have read and agree to the Terms of Use and the Privacy Policy.
The product is among the healthcare IT systems sold by the University of Pittsburgh Medical Center, with whom Newcastle Upon Tyne Hospitals NHS Foundation Trust has a joint venture, outside of the NHS's National Programme for IT [NPfIT].
Clalit Health Services, the largest health maintenance organization in Israel, which has 32,000 employees, uses dbMotion at its 14 hospitals.
It says the principles are:
– No central database. "All the information stays where, and in the same format, it was created" so there is "no need to replace any of the legacy systems"
– No single point of failure
– Rigid security and privacy
– Performance -average. response times, end to end of eight seconds or less.
– Use for viewing only -saving data not allowed
Clalit says of dbMotion that it "securely shares medical information, creating a virtual patient record by connecting a group of care providers and organisations without requiring data centralisation".

Professor Brian Randell of the School of Computing Science at Newcastle University briefly summarised the way products such as dbMotion work in his paper "A Computer Scientist's Reactions to NPfIT".
Randell is one of 23 computer scientists who wrote an open letter to the House of Commons' Health Committee calling for an independent review of the NPfIT. He said in his paper:
". . . the concept of an EPR [electronic patient record] should be abandoned in favour of that of using an 'information broker' to enable the accessing of information that is gathered as appropriate for each particular purpose from multiple specialised record repositories.

"Such a broker can be regarded as implementing what are in effect 'virtual EPRs'. In fact, Connecting for Health already endorse one software system – Miquest – that works this way, extracting data from different types of general medical practice computer systems, and this is the approach taken very successfully in Israel by Clalit Health services."
Links:
Wiki set up by the 23 academics who called for an independent review of the NPfIT
University of Pittsburgh Medical Center – "fast facts" on its website
School of Computing Science, Newcastle – its website
dbMotion – website