Does this help explain why CfH suspended some Summary Care Records uploads?
Most primary care trusts taking part in the "accelerated" SCR roll-out were not planning SCR uploads even before the suspension


Primary care trusts took financial incentives from the government for mailing out millions of patient information packs on the summary care records [SCR] scheme although most of them had no plans to create SCRs.

Download this free guide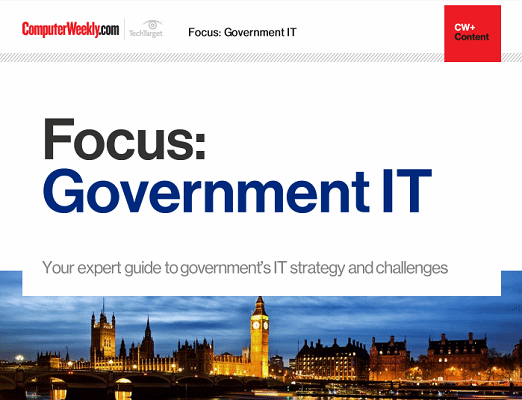 Government IT in post-Brexit Britain
Get an expert look at the government's ideas for a prosperous post-Brexit Britain as well as its ambitious 5G strategy. Features an interview with Sarah Wilkinson, chief data, digital and technology officer at the Home Office.
By submitting your personal information, you agree that TechTarget and its partners may contact you regarding relevant content, products and special offers.
You also agree that your personal information may be transferred and processed in the United States, and that you have read and agree to the Terms of Use and the Privacy Policy.
Of about 70 PCTs that took part in Public Information Programmes to inform the public on the summary care records scheme, only nine were planning uploads of records, according to figures released by NHS Connecting for Health.
The CfH figures confirm one of the findings in a confidential draft report by University College London on its independent evaluation of the Summary Care Record and Healthspace programmes.
The UCL report said that some PCTs have been keen to send out information to patients to take advantage of government one-off funding offers but have no current plans to commence SCR creation.


To what extent have SCR mail-out incentives to PCTs been politicaladvertising for the NPfIT?

These disclosures will reinforcea suspicion among some in the NHS that the summary care record schemehas become, at least in part, politicized: in giving out the money forSCR mail-outs, the DH made no stipulation that PCTs should have plans tocreate SCRs.
The UCL draft report says that to obtain thefunding forPublic Information Programmes, PCTs had to undertake the public mail-outbefore end March 2010.

In London alone, the costof running Public Information Programmes has been an estimated £7m.
The information packs gave patients the impression of amodernising government that uses IT and central records to maketreatments on the NHS much safer.
The packs might also havesuggested to some patients that the NHS IT scheme [NPfIT] was succeedingafter all, despite the bad publicity.
But the lack ofunequivocal support for SCR from many PCTs – althoughsome are enthusiastic about SCR uploads – may help to explain whythe Department of Health and NHS Connecting for Health have suspended some SCRuploads.
The official explanation
The officialexplanation for suspending uploads of SCRs in areas where PCTs tookfinancial incentives to become part of the "accelerated" rollout is:
"PatientSummary Care Records will not be created in the regionsidentified for accelerated implementation of the SCR Patient InformationProgramme, until appropriate professional and public awareness has beenraised." [NHS CfH]
Links:
PCTspush on with SCR despite DH stop – E-Health Insider
SCRs- the truth or nothing like it? – IT Projects Blog