News
Stay informed about the latest enterprise technology news and product updates.
Open source contribution is not just code
Contributing to open source technology is all about code contributions and code commits — right?
Actually, no… it kind of goes further than that.
Feed back feedback
A subject that we have covered on Computer Weekly's Open Source Insider blog before, this week opensource.com itself digs through the other ways that users can feed back to open source development.

Download this free guide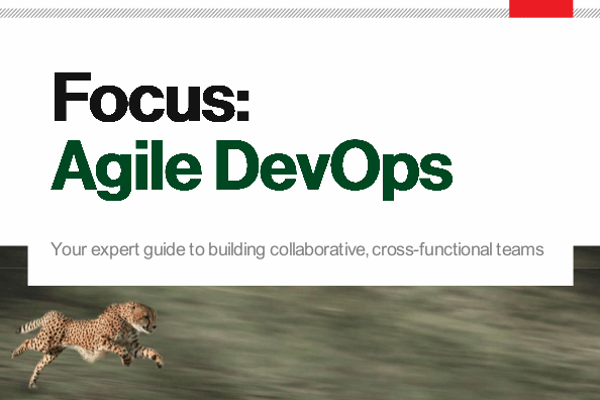 How can your business benefit from DevOps?
Let's take a look at six of the development practices that Disciplined Agile Delivery recommends for disciplined DevOps teams.
By submitting your personal information, you agree that TechTarget and its partners may contact you regarding relevant content, products and special offers.
You also agree that your personal information may be transferred and processed in the United States, and that you have read and agree to the Terms of Use and the Privacy Policy.

The programmers and other community members who run open source initiatives will also want slightly less technical feedback on tasks from documentation to translation to bug reporting and user interface design ideas.
"Proprietary software companies often have dedicated professionals working on UI/UX (user interface and design) and QA (quality assurance), but your favorite open source project could probably use your help in these areas. Even if you consider yourself a novice user, it really helps to be proactive in reporting issues from bugs and edge cases to UI/UX issues, like buttons that seem to be inconveniently located or confusingly named," writes Jade Wang.
Blogs, even
Other areas for contribution include education and wider level advocacy, the possibilities are endless (you could even blog about it!)..
Jade Wang co-founded Sandstorm.io, an open source platform for personal servers.