What value can analytics provide BPO?
I recently wrote a feature about how BPO was changing and one of the factors that is making BPO more valuable is the ability to mine and analyses the massive volumes of data collected.

Download this free guide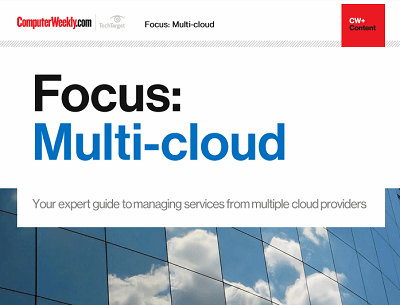 The maturity of the enterprise public cloud
Many IT leaders are increasingly coming round to the idea that sourcing services from one or more providers might be the best way to go. Join us as Computer Weekly takes a closer look at the multi-cloud approach and what providers are doing to capitalise on the trend.
By submitting your personal information, you agree that TechTarget and its partners may contact you regarding relevant content, products and special offers.
You also agree that your personal information may be transferred and processed in the United States, and that you have read and agree to the Terms of Use and the Privacy Policy.
Businesses armed with this data translated into business metrics can use it strategically.
Accenture sent me some detail about this. The service giant said BPO providers and their clients are sitting on goldmines of data.
Accenture said the ability to tap into and analyse data about the functions and processes being outsourced can more predictably drive valuable business outcomes. According to its research, 42% of those found to be high performers – that get full business value from their BPO relationships –said analytics provided by the service provider is an important component of the BPO relationship, compared to just 28% of typical performers.

What value can analytics provide?
Accenture says,
"Applying analytics capabilities to large volumes of data can provide a single source for consistent, high-quality data about the performance of a process or function. This becomes a base layer of transactional data and information that organisations can work with faster and more efficiently – using analytics to deliver improvements in everything from finance to customer service to manufacturing.

"By analysing the performance of a process end to end, an outsourcing provider can discover where inefficiencies and risks lie and then work to drive time and waste out of the process and standardise wherever possible. Embedding analytics within the processes themselves can help make it easier to look beyond the immediate task or decision to understand the big picture.

"Analytics can generate additional insights by tracking data across different parts of the organisation. The integration of data sets from separate functions can optimise results or help balance apparently competing or contradictory objectives.

"BPO analytics can also offer distinctive value in helping companies mine and manage data – from the front office, the back office, or both–to generate innovations within a given industry or client relationship, or to improve time to market as a means for increasing revenue."