News
Stay informed about the latest enterprise technology news and product updates.
What the BskyB/EDS case has taught us, according to Eversheds
This is Eversheds' take on the lessons learned as a result of the decade long legal battle that resulted in EDS paying BSkyB £318m.

Eversheds says:

Download this free guide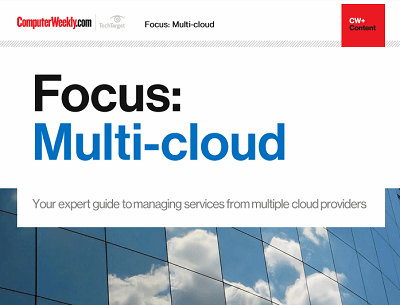 The maturity of the enterprise public cloud
Many IT leaders are increasingly coming round to the idea that sourcing services from one or more providers might be the best way to go. Join us as Computer Weekly takes a closer look at the multi-cloud approach and what providers are doing to capitalise on the trend.
By submitting your personal information, you agree that TechTarget and its partners may contact you regarding relevant content, products and special offers.
You also agree that your personal information may be transferred and processed in the United States, and that you have read and agree to the Terms of Use and the Privacy Policy.
"The epic BSkyB/EDS litigation has settled for £318m. The case concerned a failed CRM implementation, but key for IT suppliers on this case was that contractual limitations of liability (at £30m) were held void because the court ruled that one of EDS' key salespeople deliberately lied about certain elements of the system. Sam Jardine, Associate at international law firm Eversheds comments:

"Settlements in big IT disputes are not uncommon, particularly where future outcomes are uncertain; Coop v ICL also ended up settling out of court in recent times. It brings closure to a decade-long saga.
"So what lessons can be learned from this case? Firstly, suppliers need to ensure that their sales teams and representatives are aware of the risk of misleading their customers or making representations without an honest belief in their truth. In addition, projects may need to be scoped and planned in more detail during the tender process and before a bid is made. This may increase the costs of putting together a bid but should provide evidence to back up all representations made if the basis of making the representation is subsequently challenged in Court. It's also vitally important that conversations that take place during the tender process and prior to the contract being entered into should be fully documented and all representations should be recorded. Also, suppliers may wish to review their entire agreement clause to ensure that they are effective to exclude liability for negligent misrepresentations (EDS's was not in this case). It's also worth noting that, from a customer's point of view, any pre-contract representations should be properly recorded in the contract and not excluded by any entire agreement."







.