News
Stay informed about the latest enterprise technology news and product updates.
What should government do to create more IT professionals that have the skills required?
I ran a survey a couple of weeks ago asking people for their views on the alleged shortage of business ready IT professionals in the UK.
It focussed on whether outsourcing, more particularly offshoring, is damaging the UK skills base. This followed comments made by John Harris, chairman of IT user group The Corporate IT Forum and chief architect and vice president of global IT strategy at GlaxoSmithKline.

Download this free guide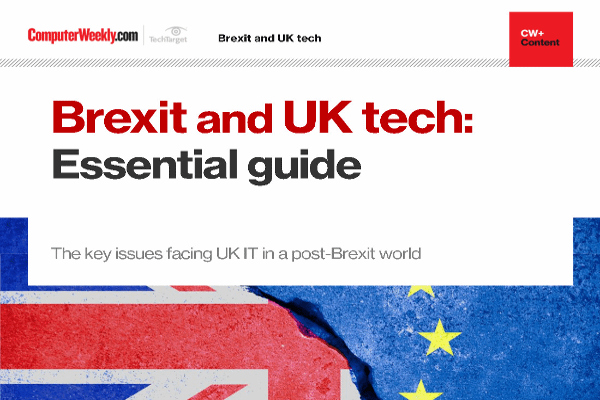 How to lead your organisation through Brexit
Find your way in the post-Brexit world and establish priorities in the face of uncertainty
By submitting your personal information, you agree that TechTarget and its partners may contact you regarding relevant content, products and special offers.
You also agree that your personal information may be transferred and processed in the United States, and that you have read and agree to the Terms of Use and the Privacy Policy.
It also asked people for their views on what the government should do to address the problem.
Banning offshoring and closing the Intra Company Transfer (ICT) immigration loophole are examples of comments received.
Here is the questionnaire if you can spare a minute to fill it out and below that are the results so far and some of the comments left.
Loadin
The results and comments so far:
(49 respondents.)
Do you think IT outsourcing has contributed to a shortage of UK IT professionals?
45 – yes
3 – No
1 – don't know
Do you think apprentice schemes are the answer to the skills gap?
25 – Yes
22 – No
Don't know – 2

What do you think the government should do to create more IT professionals that have the skills required by businesses?
"Change what is taught in schools."
"Stop the majority of inter-Company transfers so that there are jobs for graduates."
"Crackdown on offshoring and onshoring."
"Encourage firms to develop their own talent."
"Allow training whilst unemployed. Don't make people lose out if they need to retrain."
"Reduce ICTs, provide tax breaks for taking on UK grads, pay towards tuition fees for students studying computer science."
"Limit the number of ICT visas."
"Nothing. The IT industry should produce its own professionals, like other professions."
"Stop importing inexperienced graduate trainees from India under the ICT scam and start giving UK graduates and experienced staff a chance instead."
"Encourage companies to on-shore their IT."
"Train people here, employ unemployed UK IT workers."
"The skills exist – IT people with 10+ tears are sitting at home right now!"
"Ban all offshoring of government contracts, add a tax to all transactions where companies send money offshore to reduce the financial benefit of offshoring work."
"Reverse offshoring."
"Don't let so many of the grounding skills be moved offshore. It is putting people off entering the IT industry."
"Limit immigration."
"No shortage exist. I know many people displaced from IT workers coming from India!"
"Be strong on reciprocal market access for UK firms abroad."
"Clarify rules on independent consultants."
"Ban ICTs."
"Further limits on ICTs."
"Apply resident labour market test to ICT workers working on client contracts in UK."