Tory caps on immigration survive Liberal quick rinse
Tory caps on immigration look set to be one of it's policies that survives the Liberal Democrat quick wash.
The Tories plan to cap the number of overseas workers permitted to come to the UK.
I wrote a blog post in February about this.
Here is what then shadow immigration minister Damian Green said about it.
In contrast the Liberal Democrats eared an amnesty on people in the UK illegally. They also had a plan to have immigrants live in the regions where their skills are in demand.

Download this free guide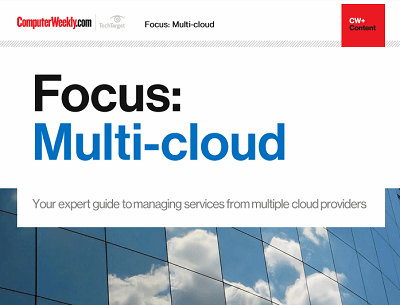 The maturity of the enterprise public cloud
Many IT leaders are increasingly coming round to the idea that sourcing services from one or more providers might be the best way to go. Join us as Computer Weekly takes a closer look at the multi-cloud approach and what providers are doing to capitalise on the trend.
By submitting your personal information, you agree that TechTarget and its partners may contact you regarding relevant content, products and special offers.
You also agree that your personal information may be transferred and processed in the United States, and that you have read and agree to the Terms of Use and the Privacy Policy.
But it appears the Tory plan has not been abandoned despite Liberal opposition.
Labour's Australia style points system is seen as a good policy, but it is not policed well. Large corporates bend the rules on Intra Company Transfers (ICTs) to bring in cheap labour from countries like India.
A recent freedom of information (FOI) request made by a Computer Weekly reader revealed the massive number of foreign workers entering the UK on ICTs, despite rising unemployment.
The data showed that for the year December 2009 to December 2010 a massive 45,924 ICTs have been granted out of 62,589 requested. A massive proportion of ICTs is typically made up of IT staff from India.
The numbers are increasing every year. During the dotcom boom in 2000 only 12,726 IT workers entered the UK on ICTs, according to a FOI request made by Association of Professional Staffing Companies (Apsco). Seven Indian companies accounted for 43% of the IT workers entering the UK on ICTs in 2008, according to more figures obtained by the Apsco.