News
Stay informed about the latest enterprise technology news and product updates.
SMEs too loyal to staff to outsource IT jobs
I did a blog post last week about the potential for SMEs to outsource IT in large volumes.
I have since had some interesting reaction from the National Outsourcing Association (NOA), which predicted in January that this would be the year of SME outsourcing.

Download this free guide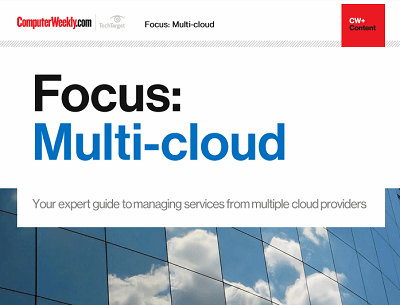 The maturity of the enterprise public cloud
Many IT leaders are increasingly coming round to the idea that sourcing services from one or more providers might be the best way to go. Join us as Computer Weekly takes a closer look at the multi-cloud approach and what providers are doing to capitalise on the trend.
By submitting your personal information, you agree that TechTarget and its partners may contact you regarding relevant content, products and special offers.
You also agree that your personal information may be transferred and processed in the United States, and that you have read and agree to the Terms of Use and the Privacy Policy.
It seems there are lots of things holding this back, such as loyalty to staff. But the next year and a half will see SME's outsource more IT.
Bharat Vagadia, the NOA's SME Director said: "Although it's true that the SME community has not embraced more strategic outsourcing in the way we had envisaged at the start of the year, the signs are still promising. There are a number of reasons why SMEs have not yet warmed to outsourcing, including the fact that they are typically extremely loyal to their employee base. Many SMEs also need educating as to the value of outsourcing and offshoring, and with limited budgets in place, they can feel that they are not able to seek the right level of advice.
"However, I still think that we'll see SMEs wake up to outsourcing in the next 12-18 months. The underlying drivers are all in place to make outsourcing a success in the sector, and more and more suppliers are beginning to target SMEs, as it's obvious that there's an opportunity there for them. For example, Tata are rolling out a dedicated SME offering in India as a testbed which, if successful, will make its way over to the UK. Increased interest from suppliers should mean an increased level of education for end-users – and that could be the breakthrough that's needed for outsourcing to succeed."