News
Stay informed about the latest enterprise technology news and product updates.
Report slams outsourcers charges but reveals improvement
Just over a year ago I wrote an article about some research carried out by automation software supplier Lieberman Software.
The survey of 250 IT professionals this year has the headline figure of 64% of respondents believing outsourcers invent work to get more profit. This is an improvement from a similar survey carried out by Lieberman of 500 IT professionals last year, which revealed that 77% believed outsourcers invent work.

Download this free guide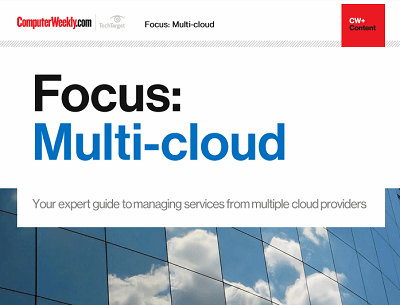 The maturity of the enterprise public cloud
Many IT leaders are increasingly coming round to the idea that sourcing services from one or more providers might be the best way to go. Join us as Computer Weekly takes a closer look at the multi-cloud approach and what providers are doing to capitalise on the trend.
By submitting your personal information, you agree that TechTarget and its partners may contact you regarding relevant content, products and special offers.
You also agree that your personal information may be transferred and processed in the United States, and that you have read and agree to the Terms of Use and the Privacy Policy.
Another criticism, but again an improvement on last year, is the fact that the survey revealed that 42% of respondents claimed that outsourcing contracts cost more than expected. Not good but better than last year's survey, which revealed that 62% of respondents said that contracts cost more than planned.
And outsourcing is growing despite discontent. This year's survey revealed that 71% of companies outsource a significant portion of their IT, compared up from 43% of respondents in a similar survey last year.
This year's survey results:
Have your IT outsourcing agreements cost you?
Less than originally planned: 9%
About as much as originally planned: 49%
More than originally planned:: 26%
Significantly more than originally planned: 16%
Thinking only about your IT outsourcer agreements, have you ever felt that the outsourcer made up more work to earn extra money from your organisation?
No: 36%
Yes: 64%
Do you trust the quality of the work performed by your IT outsourcers:
Less than work by in-house staff: 33%
About the same as work by in-house staff: 52%
More than work by in-house staff: 15%
See last year's survey in full.