More than the GDP of small country spent on government procurement reports
I recently asked in a blog post whether we really needed another review of government IT procurement? I asked this following the launch of a review of government IT procurement by the Office of Fair Trading (OFT)

Download this free guide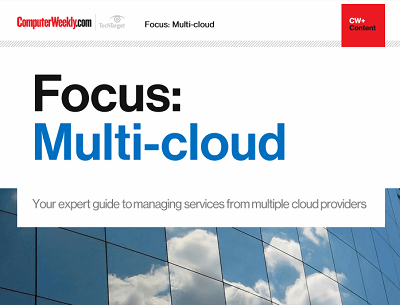 The maturity of the enterprise public cloud
Many IT leaders are increasingly coming round to the idea that sourcing services from one or more providers might be the best way to go. Join us as Computer Weekly takes a closer look at the multi-cloud approach and what providers are doing to capitalise on the trend.
By submitting your personal information, you agree that TechTarget and its partners may contact you regarding relevant content, products and special offers.
You also agree that your personal information may be transferred and processed in the United States, and that you have read and agree to the Terms of Use and the Privacy Policy.
As I said in that blog these things are ten a penny and they make the same conclusions and nothing is done about it. You know the findings off by heart. There are a small number of large IT suppliers dominating the market, it is too difficult and expensive for suppliers to switch suppliers, and who would forget that it is too hard for small suppliers to get into the game.
Well anyway the answer to my question about whether we need another government review of procurement was obviously yes because that is what we got. The NAO published a report on government outsourcing including IT.
Guess what? A few big suppliers dominate the market.
I wonder how much it costs to put together one of these reports? It would be interesting to see what the return on investment is on some of this work.