News
Stay informed about the latest enterprise technology news and product updates.
Lehman Brothers in London opens to tie up loose ends
Two years after its collapse staff at Lehman Brothers in London's Canary Wharf are back.
I was talking to a former IT worker at investment bank Lehman Brothers today. He told me a lot of the former staff, as well as workers from administrater PWC, were in to tie up loose ends. The investment bank may have collapsed just over two years ago but there are still investments out there that need to be dealt with.

Download this free guide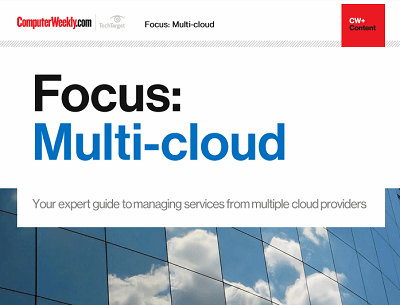 The maturity of the enterprise public cloud
Many IT leaders are increasingly coming round to the idea that sourcing services from one or more providers might be the best way to go. Join us as Computer Weekly takes a closer look at the multi-cloud approach and what providers are doing to capitalise on the trend.
By submitting your personal information, you agree that TechTarget and its partners may contact you regarding relevant content, products and special offers.
You also agree that your personal information may be transferred and processed in the United States, and that you have read and agree to the Terms of Use and the Privacy Policy.
This shows just how complex the investment banking business is. Apparently the staff, most of which are at other banks now, are being paid the going rate. It also demonstrates the importance of expert knowledge both of IT and the investment sector.
This is why outsourcing core business is often a step too far. Imagine if all the work was outsourced. Cleaning up would surely be much more difficult.
Robert Morgan, director at consultancy Burnt-Oak Partners, says this is a good indication of where the knowledge sits in a business.
"The knowledge attrition you get from outsourcing is something that most people do not pay attention to.
"It is critical when you plan outsourcing that you do understand where the corporate memory is. It is the people that have it and not on the systems."
He says tying up Lehmans will probably cost hundreds of millions and take another 5 years.
The collapse of Lehman Brothers also triggered off an apocalyptic financial crisis which claimed many lives. See here for some of the biggest victims.