News
Stay informed about the latest enterprise technology news and product updates.
Infosys European head blogs from Davos - part 3
This is the third blog from Infosys' BG Srinivas from the World Economic Forum in Davos this week. Click here for part 1 and part 2 of BG's Davos diary.

WEF in the eyes of an Indian IT outsourcing giant – part 3:

Download this free guide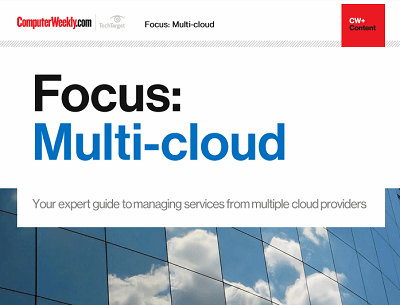 The maturity of the enterprise public cloud
Many IT leaders are increasingly coming round to the idea that sourcing services from one or more providers might be the best way to go. Join us as Computer Weekly takes a closer look at the multi-cloud approach and what providers are doing to capitalise on the trend.
By submitting your personal information, you agree that TechTarget and its partners may contact you regarding relevant content, products and special offers.
You also agree that your personal information may be transferred and processed in the United States, and that you have read and agree to the Terms of Use and the Privacy Policy.
By BG Srinivas
Yesterday, the Prime Minister of economically embattled Greece said that countries like his "are being used as the weak link, if you like, of the eurozone." Which leads us to ponder on another important question – how globally competitive are the countries of the eurozone?
In my post yesterday, I had talked about how emerging economies represent the next growth opportunity for global companies. But to succeed in these new markets, companies have to restructure their cost base. You can't be five times more expensive and hope to be competitive. And to restructure your cost base you need to be innovative and flexible.
Take cars, for example. Europe is strong in the automotive sector. Is that enough to be a leader in the Indian automobile market? If they continue with their current cost base, they will, at best, be players in the small high – end segment of the market, while the Japanese and the Korean – and the Indian – car makers run away with the market. People in India need smaller, affordable cars. There are 3 companies hitting the market with cars under $3000. And, India needs cars that are cleaner.

To meet these requirements, European car companies need to indigenise their manufacturing.
The assembly lines have to be re-designed for the local market, the components have to be manufactured and sourced locally. But above all, the companies need to be flexible in the mind set and their operations. The formula that has helped them to succeed in Europe and other developed nations may not be the winning formula in India, for instance. The consumer needs are different, the consumer mindset is different and the consumer behaviour is different.
It has been done before. ABB and Siemens are good examples. And it can be done by others if they are prepared to be innovative, flexible and to restructure their cost base. But, if not, then the eurozone may find that it doesn't have a play in the fastest growing markets of tomorrow