News
Stay informed about the latest enterprise technology news and product updates.
HP's and EDS's different DNA meant trouble inevitable
More comment in about HP's failure to make its EDS acquisition work. This time uit comes from T-Systems' UK head Sam Kingston. Sam used to head up EDS in the UK so knows a thing or two about the company.

Download this free guide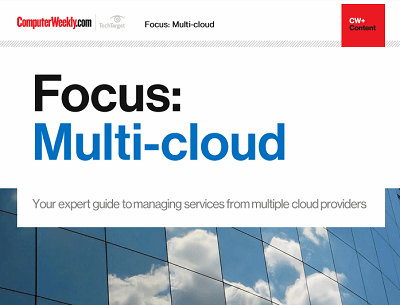 The maturity of the enterprise public cloud
Many IT leaders are increasingly coming round to the idea that sourcing services from one or more providers might be the best way to go. Join us as Computer Weekly takes a closer look at the multi-cloud approach and what providers are doing to capitalise on the trend.
By submitting your personal information, you agree that TechTarget and its partners may contact you regarding relevant content, products and special offers.
You also agree that your personal information may be transferred and processed in the United States, and that you have read and agree to the Terms of Use and the Privacy Policy.
This is what he said:
"EDS at its core had good processes, tools and technologies which enabled clients to rely on strong service management and delivery capabilities. This resulted in a customer first ethos which meant that EDS would never walk away from red projects or complex delivery environments. HP has a different core DNA and would regard EDS as having too great a focus on customer satisfaction through service excellence. Therefore HP, like most technology companies, would not understand the investments and returns gained in a service orientated business, hence the dramatic restructuring which took place to drive cost and the associated core competence out of EDS. In effect, HP through their cost reduction measures, demonstrated they have a firm focus upon technology rather than service."
Also read:
How did EDS lose $8bn in value in four years?
Ten reasons why EDS is worth $8bn less than it was four years ago
How did EDS lose $8bn in value in four years?