Could NHS IT spend commitment be a poison pill for Tories?
Following Labour's decision to rush through National Project for IT supplier agreements that will tie the next government to billions of spend, the National Outsourcing Association's chairman Martyn Hart says this could be dangerous bad for the projects long term viability.

Download this free guide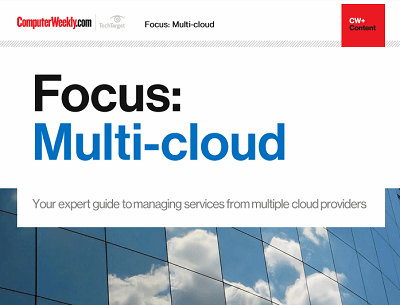 The maturity of the enterprise public cloud
Many IT leaders are increasingly coming round to the idea that sourcing services from one or more providers might be the best way to go. Join us as Computer Weekly takes a closer look at the multi-cloud approach and what providers are doing to capitalise on the trend.
By submitting your personal information, you agree that TechTarget and its partners may contact you regarding relevant content, products and special offers.
You also agree that your personal information may be transferred and processed in the United States, and that you have read and agree to the Terms of Use and the Privacy Policy.
"Labour's decision to try and push through a new agreement on the NPfIT before the election could be dangerous for its long-term viability. Of course we are still waiting for further details to emerge, but I would hate to think Labour was pushing this through as some kind of 'poison pill' simply to commit the Tories to one of its pet projects. Of course, if Labour wins this could be a sizeable own-goal!
"One would hope that government IT failures of the past have taught the appropriate lessons to guard against such a move. These lessons surround areas like: conducting appropriate supplier diligence; planning meticulously; setting realistic expectations; and aiming for short-term milestones rather than one distant 'Holy Grail'. Failing to properly address these areas on the NHS Patient Records system has apparently already cost taxpayers more than £12bn since 2002.

"The need for the NHS patient records system is of course still very apparent -doctors clearly need full access to complete patient histories, wherever they may be, to make appropriate diagnoses regardless of location. However, too much money has already been wasted on this project through mismanagement. Whatever the political agenda, it is paramount that any new deal is not rushed. Falling into the traps of the past could see mooted savings of £600m paling into insignificance against likely future losses."