Could Facebook/bank destroy the retail banking giants?
I have written a few articles recently about how large internet companies like Google, Facebook and Twitter could be the biggest threat to retail banks for many of their services.

Download this free guide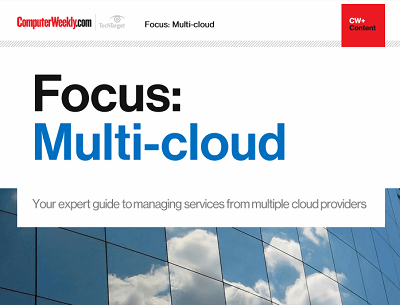 The maturity of the enterprise public cloud
Many IT leaders are increasingly coming round to the idea that sourcing services from one or more providers might be the best way to go. Join us as Computer Weekly takes a closer look at the multi-cloud approach and what providers are doing to capitalise on the trend.
By submitting your personal information, you agree that TechTarget and its partners may contact you regarding relevant content, products and special offers.
You also agree that your personal information may be transferred and processed in the United States, and that you have read and agree to the Terms of Use and the Privacy Policy.
Facebook is moving into financial services. Read this article I wrote. In the meantime banks are struggling with a lack of consumer confidence, pressure from regulators and creaking IT systems.
Why shouldn't a massive internet firms offer a current account for example? They have the technology and the customer trust. They already hold lots of customer details. Retail banks like RBS, lumbered with legacy IT, might end up being just B2B, leaving internet firms to offer retail banking services.
A good contact of mine in the banking sector believes major change is on the horizon.
He said: "I think Amazon, Ebay and Paypal will become banks soon."
"The dinosaur banks won't be around in 10 years except for business to business products. Cost base too high and service level too low combined with poor reputations and pressure from regulators, governments, public and media. The writing is on the wall, extinction is inevitable, but they are in denial at the moment."