Continental European governments will find it easier to cut IT costs than UK
Governments across Europe want to cut their costs. Moving public sector IT to outsourcers is a starting point.
But it seems that the continental Europeans will have a lot more to gain from this than the UK.
I say this after reading TPI's latest analysis of the European outsourcing market.
It revealed that the UK accounts for 92% of public sector IT outsourcing in Europe. This leaves plenty of potential for outsourcing for European governments.

Download this free guide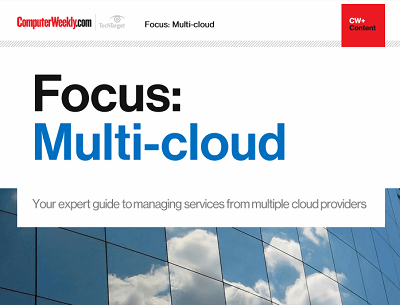 The maturity of the enterprise public cloud
Many IT leaders are increasingly coming round to the idea that sourcing services from one or more providers might be the best way to go. Join us as Computer Weekly takes a closer look at the multi-cloud approach and what providers are doing to capitalise on the trend.
By submitting your personal information, you agree that TechTarget and its partners may contact you regarding relevant content, products and special offers.
You also agree that your personal information may be transferred and processed in the United States, and that you have read and agree to the Terms of Use and the Privacy Policy.
For Example France and Germany have large populations and big economies but yet combine these two with all the other European nations and you only have 8% of public secto IT outsourcing spending.
Can it be true?
Robert Morgan, director at sourcing broker Burnt-Oak Partners says if it is measuring contracts in monetary value it is probably the case.
"Especially if it includes the UK Ministry of Defence (MoD)," he says.
He says the MoD, for example, has an outsourced training service that costs £10bn and if you compare this to Belgium's outsourcing of its parliament work, which cost between 400 and 500m Euros, the UK's big spending is clear.
We should also remember that the UK government has wasted shed loads of cash on failed and inappropriate IT outsourcing.
See this document for the details of some of the UK government's biggest IT outsourcing mistakes.