China needs a Y2K to overtake India
I met with Bleum today. This is a software development firm that is based in China. It is US owned and managed and boasts Walmart as a customer.

Download this free guide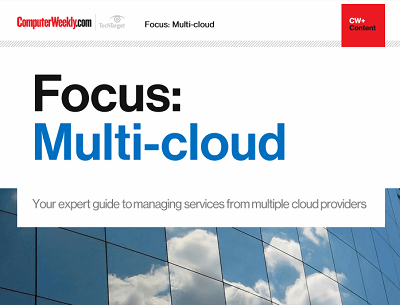 The maturity of the enterprise public cloud
Many IT leaders are increasingly coming round to the idea that sourcing services from one or more providers might be the best way to go. Join us as Computer Weekly takes a closer look at the multi-cloud approach and what providers are doing to capitalise on the trend.
By submitting your personal information, you agree that TechTarget and its partners may contact you regarding relevant content, products and special offers.
You also agree that your personal information may be transferred and processed in the United States, and that you have read and agree to the Terms of Use and the Privacy Policy.
I was with its UK director Nigel Grieve today and we had an interesting conversation.
I must admit I do think that China needs a Y2K moment to really get it going and Nigel Grieve agreed. He said without such an event China will have to be satisfied with closing the gap on India organically.
I will write quite a few posts as a result of the meeting, because China has huge potential as a destination for offshore IT services.
Just to wet your appetite for the sort things I will write about, here are a few examples:
China has 350,000 computer science graduates every year
Bleum gets 2000 applications from computer science graduates every month and takes on 50.
To qualify to work for Bleum you have to have an IQ of at least 140.