Capgemini and Cognizant acquisitions reflect market trends
Two acquisition stories last week give clues to where IT demand is coming from and how the big service providers will address this.
First there was Capgemini's acquisition of Strategic Systems Solutions. This gives Capgemini more resources to server the investment sector and strengthen its presence in Chna and the Phlippines.

Download this free guide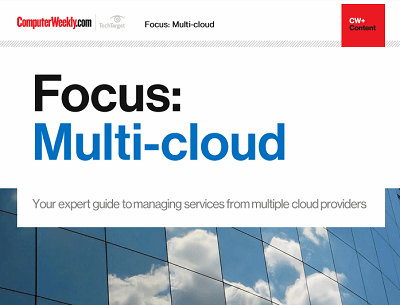 The maturity of the enterprise public cloud
Many IT leaders are increasingly coming round to the idea that sourcing services from one or more providers might be the best way to go. Join us as Computer Weekly takes a closer look at the multi-cloud approach and what providers are doing to capitalise on the trend.
By submitting your personal information, you agree that TechTarget and its partners may contact you regarding relevant content, products and special offers.
You also agree that your personal information may be transferred and processed in the United States, and that you have read and agree to the Terms of Use and the Privacy Policy.
With China pushing hard to grow rapidly in the offshore IT sector this will give Capgemini access to significant resiources. Also the investment sector is increasignly looking to suppliers to develop systems previously done in house.
The second story was about Cognizant buying testing company Galileo Performance which based in Paris. Again this is a trend. For example Capgemini integrated its testing business, Sogeti, into its main business earlier this year to increase its resources.
According to outsourcing analyst and advisory firm NelsonHall, the software testing market could be worth more than $11.2bn by 2013.
The fact that these companies are acquiring is a good sign for the sector.