Are IT services deals increasingly moving onshore?
Lee Ayling, who heads up sourcing consultancy Equaterra in the UK, told me recently that he is seeing a trend for big businesses to move services back onshore.

Download this free guide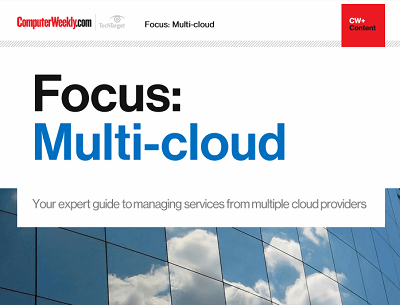 The maturity of the enterprise public cloud
Many IT leaders are increasingly coming round to the idea that sourcing services from one or more providers might be the best way to go. Join us as Computer Weekly takes a closer look at the multi-cloud approach and what providers are doing to capitalise on the trend.
By submitting your personal information, you agree that TechTarget and its partners may contact you regarding relevant content, products and special offers.
You also agree that your personal information may be transferred and processed in the United States, and that you have read and agree to the Terms of Use and the Privacy Policy.
This swing back to onshore services is seeing fewer deals provided from traditional offshore destinations, most notably India. More skills are now being based onshore. This does not mean Indian and other offshore companies aren't winning business just that more of the skills are onshore.
Ayling said two years ago 90 out of 100 deals might have been supplied from India. But he says at the moment about 30 out of 100 are supplied from India with the other 70 from multiple locations.
He says this is positive for the UK economy.
Will this trend continue or is it just a move by big business to keep the government and public opinion on their sides?
We have seen public opinion in the US turn against the idea of offshore services.