Research about Google Glass has revealed that the main obstacle to its take up is the embarrassment of wearing it.
The research revealed that 68% of 1132 people interviewed said they would feel too embarrassed to wear it in public.
While Downtime is reluctant to label this type of market intelligence pointless its relevance is unclear, I mean they said the same thing about jodhpurs. That's fashion for you.

Download this free guide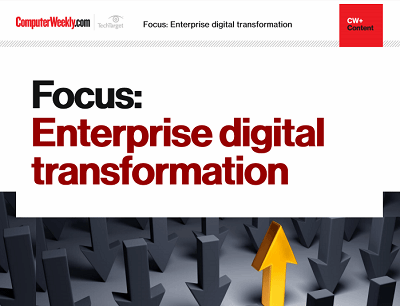 Are you digital to the transformation?
Digital transformation - the buzzword that we can't get away from. Enterprises need to accelerate their digital transformation journeys to avoid being left behind in an increasingly digital world. It's not an easy feat, but one that can be costly to get wrong. Join us as Computer Weekly takes a look at how businesses can stay on track through collaboration, innovation, and listening to user needs.
By submitting your personal information, you agree that TechTarget and its partners may contact you regarding relevant content, products and special offers.
You also agree that your personal information may be transferred and processed in the United States, and that you have read and agree to the Terms of Use and the Privacy Policy.
It will probably only take a month before the 68% are the ones that are embarrassed for not being able to browse their email while cycling on a busy London road.