What will Windows 8 look like?
Microsoft has previewed working prototypes of its next operating system (OS) on the MSDN developer portal. The cleverly titled "Windows 8" OS is built with touch applications in mind and (unsurprisingly perhaps) looks ever such a little bit like Mac OS X Lion with its large screen icons, which are similar to Apple's Launchpad in some senses.

Download this free guide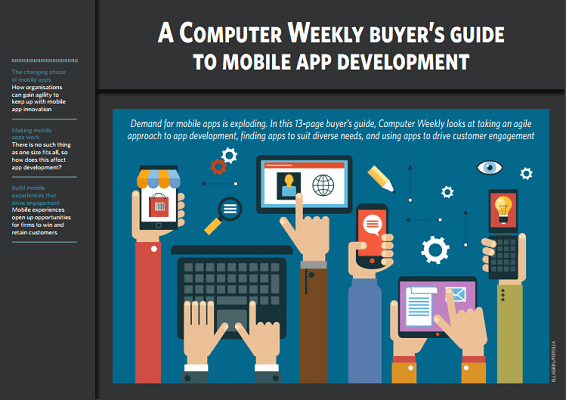 The exploding need for mobile app development
Demand for mobile apps is exploding. Computer Weekly looks at taking an agile approach to app development, finding apps to suit diverse needs, and using apps to drive customer engagement.
By submitting your personal information, you agree that TechTarget and its partners may contact you regarding relevant content, products and special offers.
You also agree that your personal information may be transferred and processed in the United States, and that you have read and agree to the Terms of Use and the Privacy Policy.
Julie Larson-Green, corporate VP for Windows Experience has said that, "Windows 8 is a reimagining of Windows, from the chip to the interface."
She probably said it that way because she's a "Windows Experience VP", so let's not judge — let's just try and work out what she meant.
June 2011's MSDN pages suggest that the tile-based Start screen will replace the Windows Start menu and that apps are shown as "live tiles" with always up-to-date information from the apps themselves.
Microsoft promises, "fluid, natural switching between running apps" – the company also specifies that although Windows 8 will be "optimized" for touch (let's leave the Z in on that one!), that it will work equally well via keyboard or mouse direction.
Also planned for Windows 8, we hear that Microsoft is intending to provide the ability to snap and resize an app to the side of the screen, "So you can really multitask using the capabilities of Windows."
It is also predicted to be rich in, "Web-connected and web-powered apps built using HTML5 and JavaScript that have access to the full power of the PC."
The below video is entitled Building "Windows 8" – Video #1 and is presented courtesy of the Microsoft News Center.