Sencha CEO: one (application deployment) size does not fit all
HTML5 desktop and mobile web application development company Sencha has released its Space 1.3 product.
The software is intended to help deploy, manage and analyse business applications.
Here's the justification for the product's existence:
Organisations are increasingly tasked with meeting the IT needs of a diversified and extended workforce, in which many employees work from home, regionally in the field or all over the world. These employees may not have immediate or guaranteed access to a network connection, yet are dependent on their organisations' applications to perform their job — certain industries, such as the healthcare and energy sector, require employees to continuously handle mission-critical and sensitive real-time data at field locations. This data must be readily and securely available to everyone else in the company with the right level of user authorisation.

Download this free guide

The exploding need for mobile app development

Demand for mobile apps is exploding. Computer Weekly looks at taking an agile approach to app development, finding apps to suit diverse needs, and using apps to drive customer engagement.

By submitting your personal information, you agree that TechTarget and its partners may contact you regarding relevant content, products and special offers.

You also agree that your personal information may be transferred and processed in the United States, and that you have read and agree to the Terms of Use and the Privacy Policy.
One size does not fit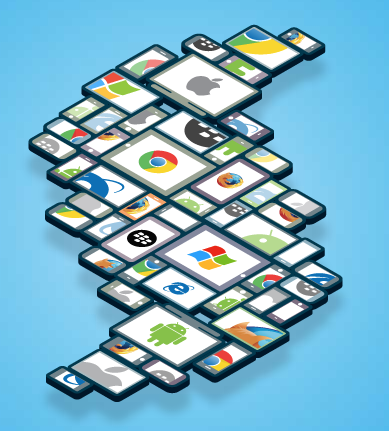 "In today's high speed and diverse world, there is no single application or device that works for every person in an organisation – IT environments and end users are too varied and complex," said Art Landro, CEO of Sencha.
Multiple devices and operating systems
"With Space 1.3, we are extending capabilities to address crucial usage differences in the modern workforce, empowering organizations to deliver the ideal user experience no matter where employees are located or what applications they are using."
Sencha Space 1.3 introduces a new offline functionality for control over app versioning, allowing for multiple and different versions of the same application based on the user's profile.
Updates are also simplified, as Sencha Space provides HTML5 application development technology, with which IT can push application updates and edits directly to all platforms and devices.
A new white-label client application also features so that organisations can tailor a common look and feel across all platforms and devices.