Garter: in applications, it's design that makes the difference
Gartner is hosting an application architecture, development & integration summit 2011 in London on June 16 this year.
So what right?
Gartner does this all the time doesn't it?
Well, yes it does — and this one isn't that much different on the face of it. This is the usual corporate shindig with so-called "application development specialists" talking about overhauling application portfolios to support business growth in a more agile, collaborative way.

Download this free guide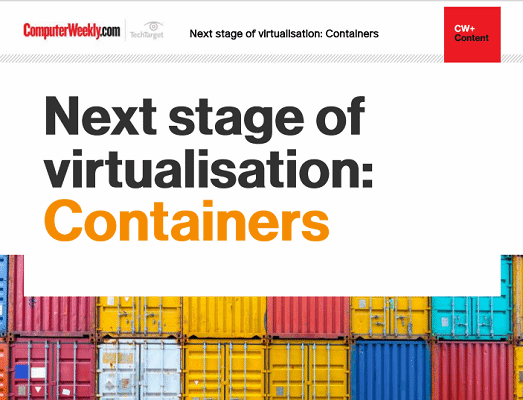 Next stage of virtualisation: Containers
Who doesn't love building blocks? Following the burst of cloud computing, containers are becoming a necessity for all organisational transformation and development. Follow us as we go through the technologies that complement and enhance their use, and outline a first-hand insight into the impact.
By submitting your personal information, you agree that TechTarget and its partners may contact you regarding relevant content, products and special offers.
You also agree that your personal information may be transferred and processed in the United States, and that you have read and agree to the Terms of Use and the Privacy Policy.
Strategic design = modernised applications
But hang on — it's gets better.
Gartner is suggesting that as a business now strategically designs to modernise its applications stack, it will need to also undertake a transition to also modernise
more-modern languages, architectures and runtime environments.
I'm going to quote directly from Gartner's keynote synopsis, as I think (for a company that can push out some arguably quite wishy washy surveys) that this is good solid stuff:
"Demand for application services is exploding. Business managers under pressure to perform want changes to existing applications and they want new applications. Now. At the same time, applications technology choices are expanding rapidly. Cloud. SOA. Mobile. Event-driven. Context-aware. Agile. IT is challenged to be more responsive, even visionary and entrepreneurial."
"All are somewhat myopically focused on the needs of constituencies. But all expect everything to be integrated, reliable, resilient, secure, usable, adaptable and low-cost to operate – in short, to be well-engineered. Architecture can describe the satellite-level view of how this happens – but translating the architectural vision into practical engineering demands design of the highest quality."
Gartner's opening keynote: In Applications, it's Design that Makes the Difference
is on Thursday 16 June, 09.15-10.00