How data analytics helped Lewis Hamilton win the Formula One drivers' championship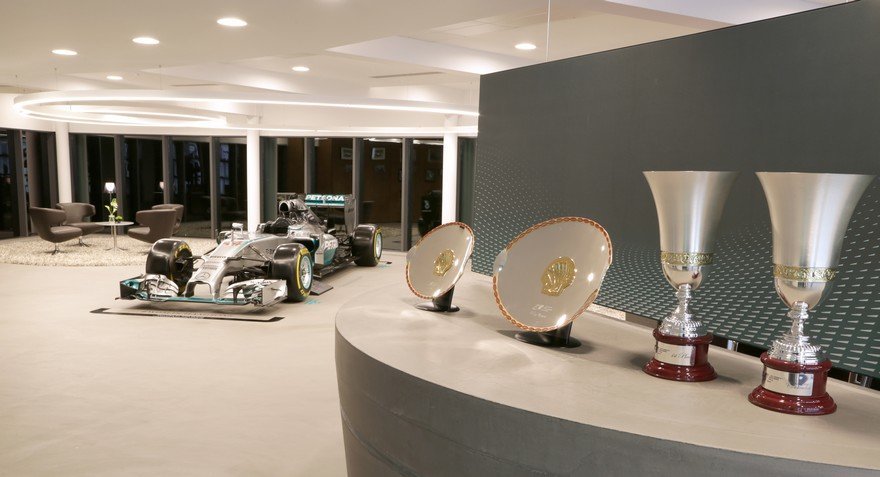 Source:
Mercedes-AMG Petronas Motorsport
Data analytics doesn't only take place at the Grand Prix venue. On race days, data is transmitted back to the Brackley HQ (pictured above), live from the trackside, sometimes in one-tenth of a second. Even in the Australian Grand Prix – the circuit furthest from the Mercedes-AMG Petronas Motorsport headquarters – data can be received in just four-tenths of a second.
Between 30 and 50 engineers are on hand to analyse the data and fine-tune the configuration of the car on Saturdays and Sundays. On Fridays, the numbers can be even greater.
The Brackley support team use in-house developed software called Race Watch on wall-sized screens to view the race and data in real time, to provide information back to engineers at the track to optimise the car and race strategy.
View All Photo Stories