How data analytics helped Lewis Hamilton win the Formula One drivers' championship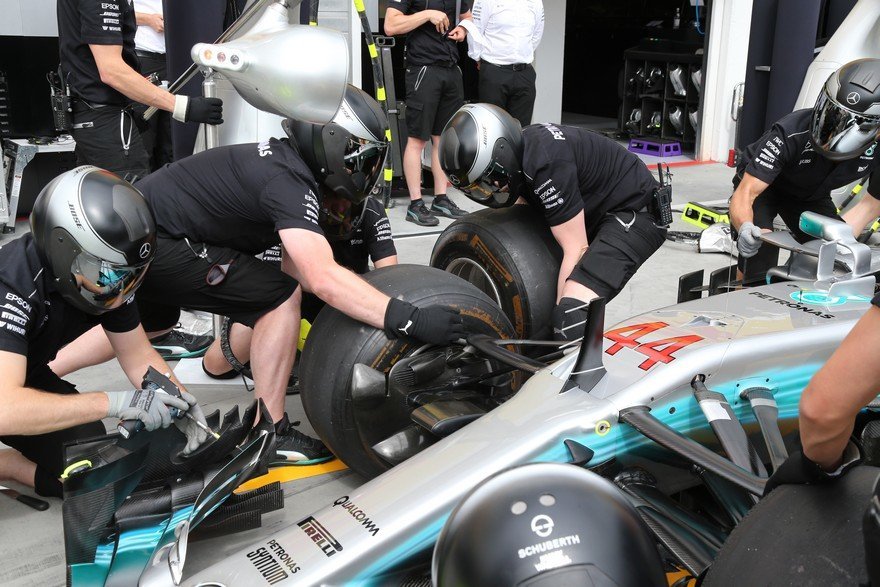 Source:
Mercedes-AMG Petronas Motorsport
The Mercedes-AMG Petronas Motorsport team also works with Tibco to optimise data analytics during development of the car and its thousands of components.
During development of the gearbox, for example, key metrics are measured in nanoseconds and assessed in milliseconds, according to Tibco's chief analytics officer Michael O'Connell. It takes only 15 milliseconds to change gear in a Formula One car, and during a race the driver can make up to 3000 gear changes every lap.
Race simulators run six hours a day, five days per week, simulating performance of the car and driver in all potential conditions in advance of the race, to help engineers plan and prepare the best setup for the car.
Engineers retain huge amounts of knowledge about cars, tracks and drivers, with the best able to remember specific incidents from races many years ago – but that knowledge goes with them if they leave the team. Data analytics is a way to overcome that, according to Christian Dixon, partner manager at Mercedes-AMG Petronas Motorsport.
"We have knowledge in our people, and we also have to work out how to get that from data so we can retain that knowledge in the organisation," he says.
View All Photo Stories