What is the #ILookLikeAnEngineer campaign?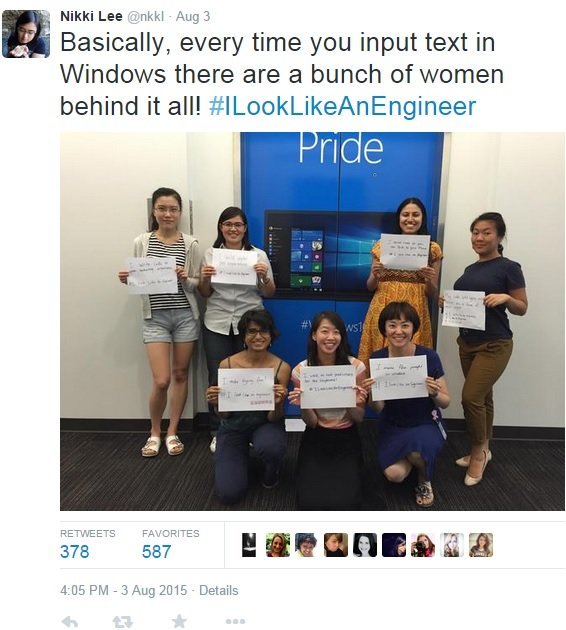 These are some of the female engineers at Microsoft Windows.
Without Nikki Lee, designer and engineer at Windows (pictured far left) and her colleagues, we wouldn't have the ability to speak to Windows phones. She writes the code so we are able to speak to Microsoft's Cortana virtual assistant tool. 
The #ILookLikeAnEngineer campaign was started to break the stereotypes which surround female engineers. Thousands of female engineers took to Twitter to dispel the negative stereotypes surrounding the type of women that go into engineering. 
View All Photo Stories