What is the #ILookLikeAnEngineer campaign?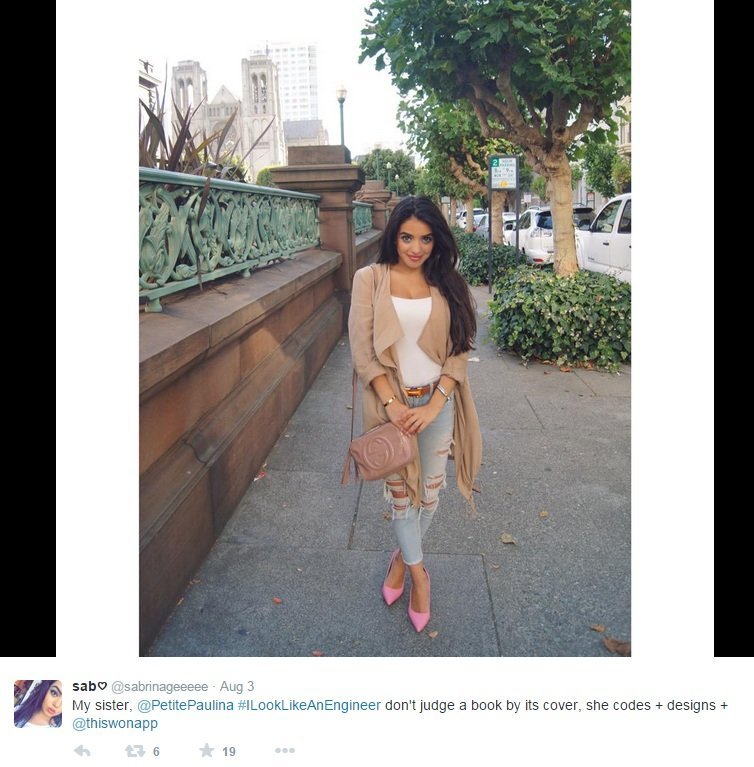 Paulina Galoostian was tweeted by her sister for having coded and designed an app called ThisWon, which is a community created to make decisions both publicly and privately. She is based in San Francisco.                                     
The #ILookLikeAnEngineer campaign was started to break the stereotypes which surround female engineers. Thousands of female engineers took to Twitter to dispel the negative stereotypes surrounding the type of women that go into engineering. 
View All Photo Stories