What is the #ILookLikeAnEngineer campaign?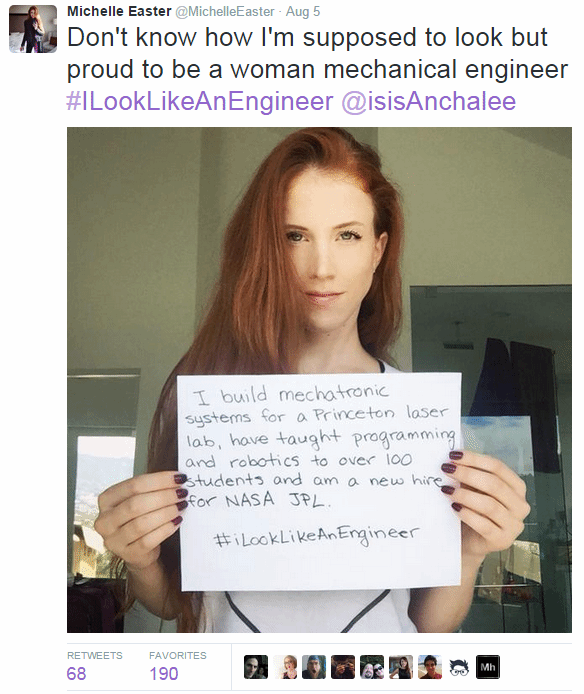 Michelle Easter was recently hired at Nasa's Jet Propulsion Laboratory, after being a key mechanical engineer at Princeton software. Based in Los Angleles, she is a former international model who recently changed careers to become a Nasa robotics engineer.
The #ILookLikeAnEngineer campaign was started to break the stereotypes which surround female engineers. Thousands of female engineers took to Twitter to dispel the negative stereotypes surrounding the type of women that go into engineering. 
View All Photo Stories