What is the #ILookLikeAnEngineer campaign?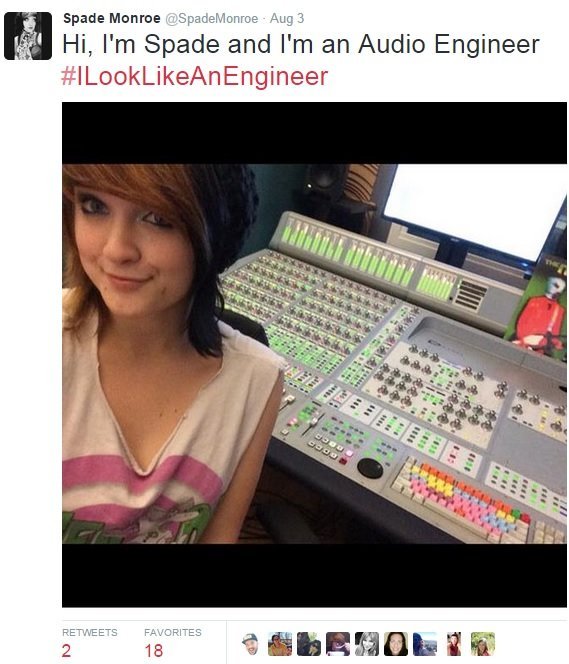 Spade Monroe is an audio engineer at Posers. She not only tweeted a picture, but showcased the equipment used where she works on Melrose in Hollywood. 
The #ILookLikeAnEngineer campaign was started to break the stereotypes which surround female engineers. Thousands of female engineers took to Twitter to dispel the negative stereotypes surrounding the type of women that go into engineering. 
View All Photo Stories